Small luxury hotels are a great choice if you want to spend your vacations in more calm, intimate atmosphere. Most often, you will be surrounded with just couple of people because there are not many accommodation units. So, if you want to see what are the most notable examples of classy boutique hotels in Croatia, check out this list to find something you like.
Meneghetti wine hotel and winery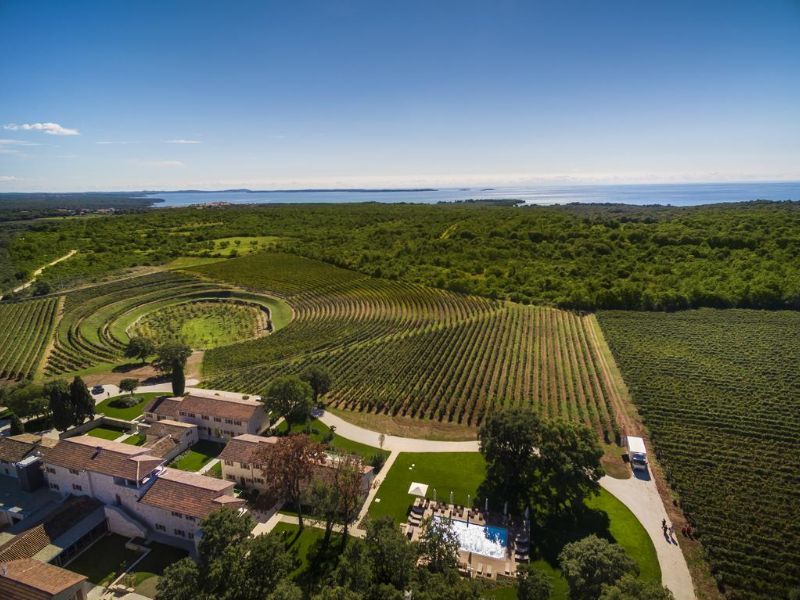 Uniqueness of this Istrian hotel is manifested in every single detail. Situated in the rural area of the Istrian region, this hotel is a sanctuary for everyone who want to spend tranquil, uninterrupted weekend surrounded by sublime vineyards, fragrant air and friendly staff who will tell you some interesting local stories. Although the whole site may seem simple in its appearance, Meneghetti is a luxury place that will offer you nothing but top quality wines and olive oils. Chef that is in charge of the hotel's kitchen is ready to prepare some of the best Istrian dishes which are perfectly blended with varieties of wines on the wine list. The property you will be staying in seems like a little cottage house. But, once you come in, you will see that you reserved a luxury that is incomparable with anything else in this particular part of Istria. You will have a hard time finding this place because it is off the beaten path. But, once you find it and see how it looks, you will ask the hotel management to extend your accommodation. We wish you fine wining and dining!
San Canzian village and hotel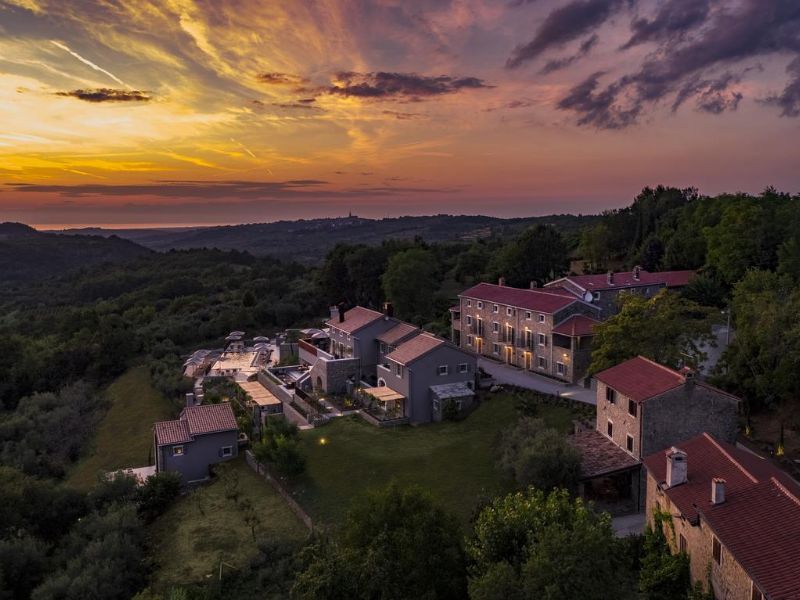 Another hotel that is situated in the loveable, generous heart of Istrian region. When searching for small luxury accommodations by Adriatic coast, you are probably looking for a site that it is faithful to history in its traditional layout. Exterior of San Canzian will surely win your attention from the very beginning. To make the general feeling more amplified, interior is organized with class and elegance of the highest degree. The hotel is located in the position which offers you unforgettable scenes of the sun dancing and moving in the sky during the sunset. When the weather is not so nice, you can dip yourself in hotel's sauna and detoxify from redundant bad energy. Personalized and impeccably polite staff will make sure you receive proper transport from/to airport so you don't have to bother about renting a vehicle. Istria can be a very lucrative region when you want to reveal all its charms. San Canzian hotel can be a useful and pleasant starting point to initiate your discovering.
Maslina Resort Hvar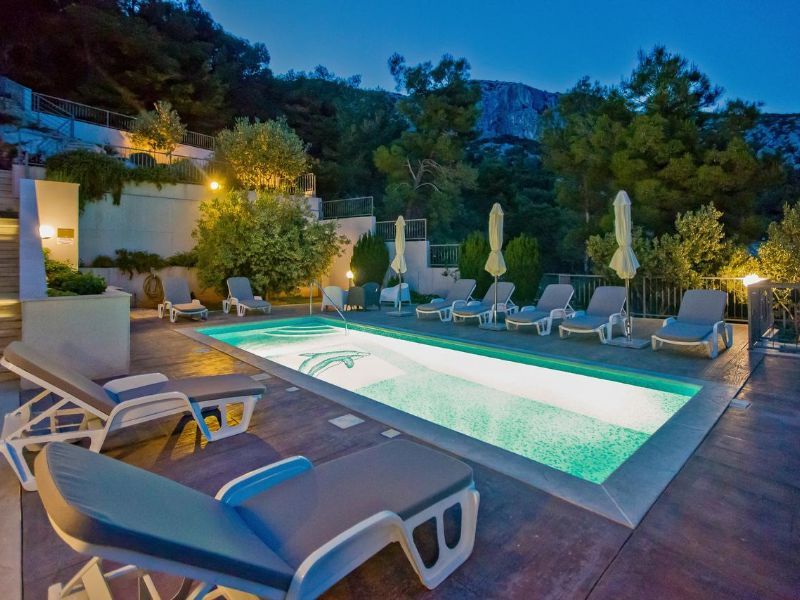 Splendid Island of Hvar deserves equally superb accommodation sites. The position of every room in this hotel is meticulously predefined so you will greatly enjoy sea views no matter what kind of accommodation unit you choose. The design of the rooms coalesces with traditional styles of the Hvar Island and Mediterranean. Also, the whole layout is enriched with petty details that are reminiscence of French artistic movements. The hotel management will even allow you to connect rooms so you can be close to your kids if you are here for family vacation. There are many ways to take pleasures from this hotel; one of them is basking on the nifty rooftop gardens. You can come here to get a delightful suntan or just to observe neighboring islands that shimmer on the horizon. You can expect nothing but top quality food from the hotel restaurant. So, gather with your family and friends so you can encounter some of the finest dishes of Hvar and Dalmatian region.
Pucić Palace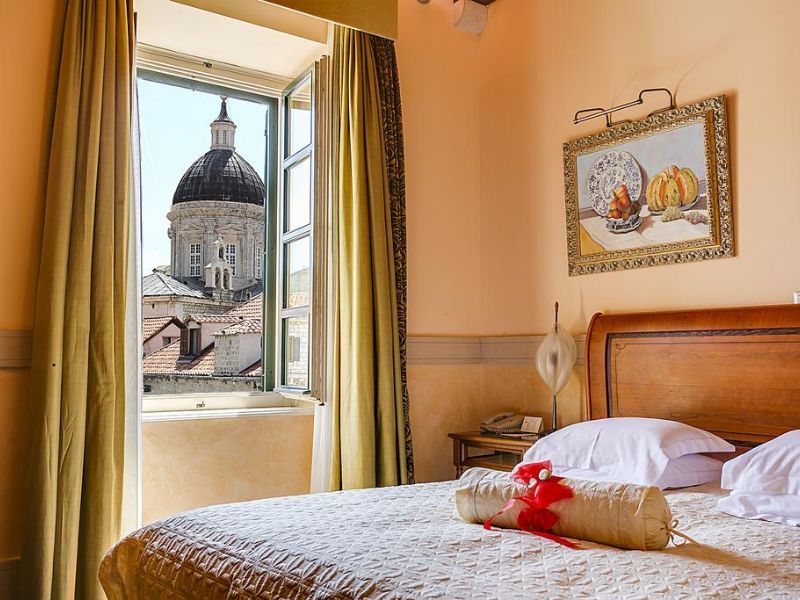 The town of Dubrovnik exudes with glamour, elegance and charisma. With that being said, accommodation units have to be extolled too as well. Pucić Palace is a classy baroque building located in Gundulić Street in the old town's core. The atmosphere in this hotel is very secluded and you can choose between 17 luxury rooms and 2 suites. The interior's furnishing is a combination of traditional details and modern design so you can enjoy stylistic fragments like olive wood parquet floors or use the modern amenities like DVD, CD players and wireless internet access. For those who want to organize one of a kind wedding party or any kind of event, the hotel will be happy to help you with organization.
Bastion Heritage hotel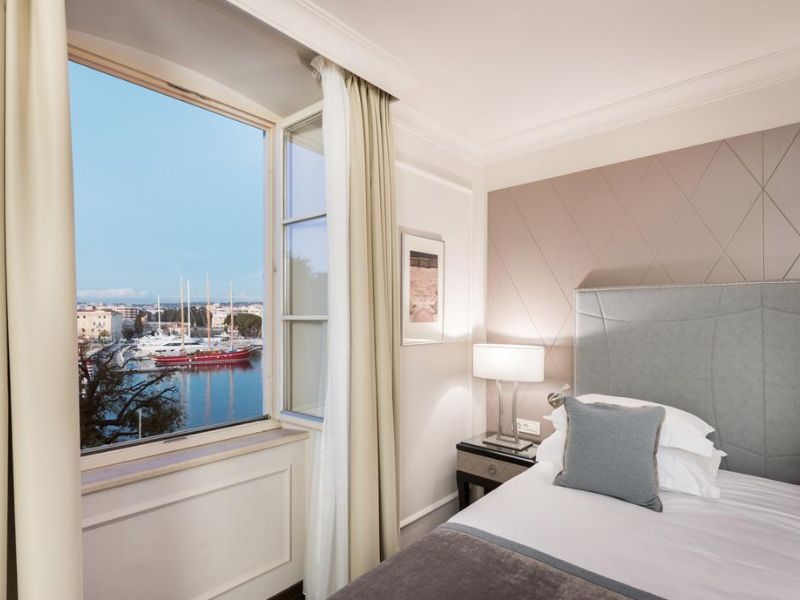 This boutique hotel is implemented in the walls of the old fortress that was used in as a town's defense system. Many centuries later, the tower part of the fortress complex is utilized to host magnificent rooms of this hotel. Recover your spirit after a long day of walking with amenities like Wellness and beauty center or center for fitness activities. For gourmet experiences, the restaurant within hotel will make you some extraordinary meals from Zadar region. It is always nice to roam a particular town for historic reminders. But, it is even more unique to end up within the fortress walls for an overnight stay.
Vestibul palace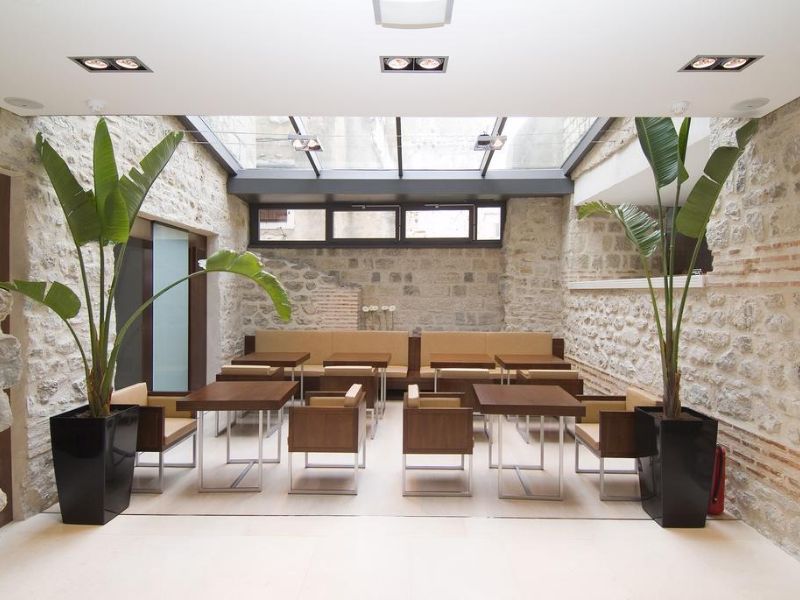 Another small, charming accommodation venue that is located inside the walls of the fortification system. More precisely, Vestibul is located inside Diocletian's palace between emperor's chamber and emperor's square "Peristil". Uniqueness of this hotel can be seen in its architectural origins. It was created by merging palaces from 3 different periods: Roman, Gothic and Renaissance. Modern design of the interior is practically interconnected with brick walls that remained mostly unscathed from Roman periods. The layout of the hotel is designed to give visitors as much natural light as possible with remarkably designed glass roof in the lobby. The useful, friendly staff will be on your disposal 24 hours a day and will take care of your requests like laundry, ironing and garage service. Local restaurant will serve you some of the most notable victuals common for Split territory. Wine list will certainly magnify your whole dinner experience with selection of national and international sorts.
Ikador luxury hotel and Spa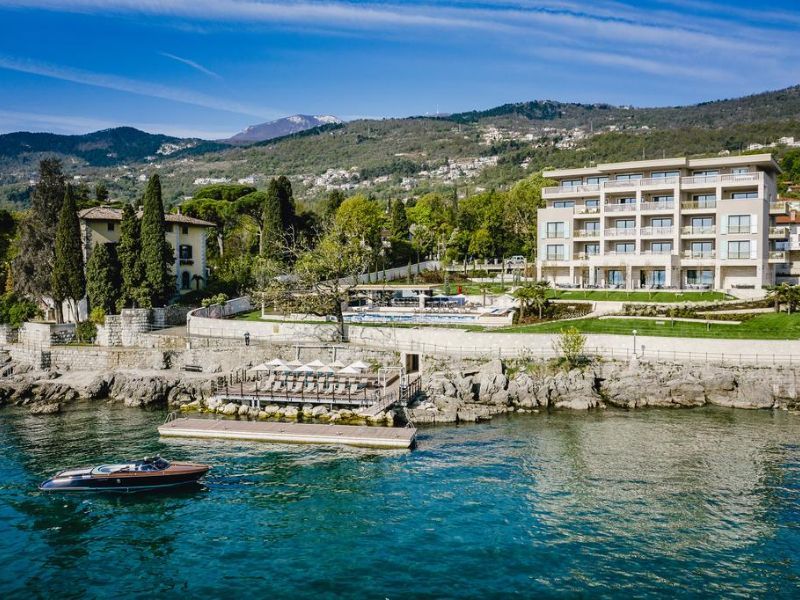 If Opatija is considered to be "The Monte Carlo of Adriatic", this venue certainly justifies this nickname. This pure gem of the hotel will give you the most serene, tranquil look on the Adriatic from the back yard. Many famous artists and poets found their inspiration here and the place is perfect if you want to get some good spirits of elegance and hedonism. When you come here, intimacy is probably your number one priority. Discover the various amenities this hotel has by searching the lobby for some captivating features. One of them is a cigar and whiskey bar. There, you can try some of the finest blends and think about your day and the prettiness of the whole place.
Dimitri Lesić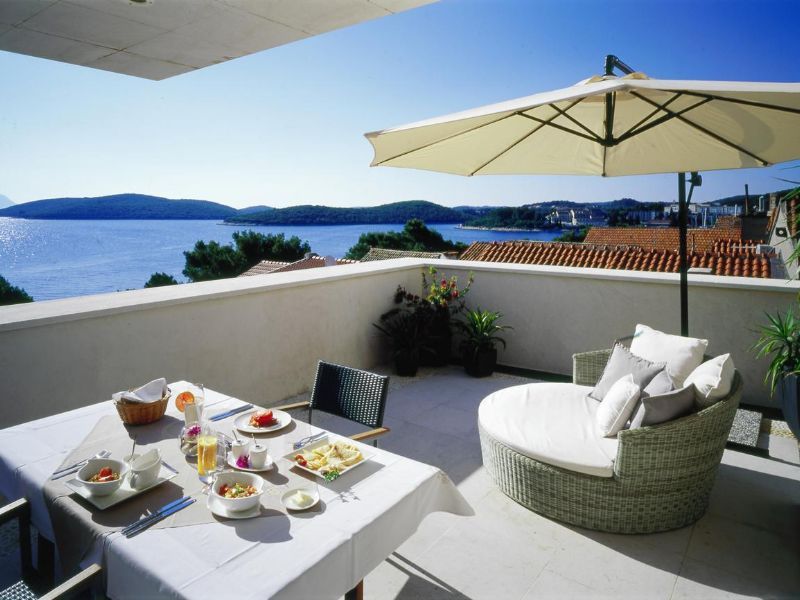 Located within the palace in the old town's core of Korčula, hotel was refurbished some years ago. The goal of the renovation was to retain some of the architectural notabilities of the old site and to give hotel a modern appeal and needed features. There are no dull, generic rooms. Since the layout of the old palace was retained, every room has its own, unprecedented design. The design of the hotel is paying homage to the great adventurer Marco Polo. This dedication is manifested through the stylistic features of the lobby and halls between the rooms. Every of the five rooms have a built in kitchen so you can prepare your own food ore use the hotel's chefs. If Marco Polo would have been still alive today, he would greatly enjoy this impeccable hotel.