When in Istria, you have to be hungry for some historic and cultural landmarks and monuments. But, when your hunger for food becomes excessive, you will certainly fill your stomach with some local delights. The region of Istria is the most famous part of Croatia in terms of cultivation of national goods. So, if you want to feel the authentic taste of this territory, check this list and conclude what can truly satisfy you. If your interest in national cuisine exceeds the boundaries of Istrian region, you should check this itinerary for the more clear insights about Croatian culinary.
Olives
Istria is known for its 2000 year old tradition of olive cultivation and 11 autochthonous olive varieties. Every time someone says that he/she is going to Istria, you just know they will buy some olive oils as a souvenir. One of the most widespread olive varieties is Buža. While in Istria, you can recognize it by synonyms like burgaca, morgaca, domaća, gura. Local cultivators often participate in big international events and they win biggest prizes for their products. So, while in Istria, walk off the beaten path to discover numerous oil makers, olive growers, small taverns and cellars. You will see why it is considered a liquid gold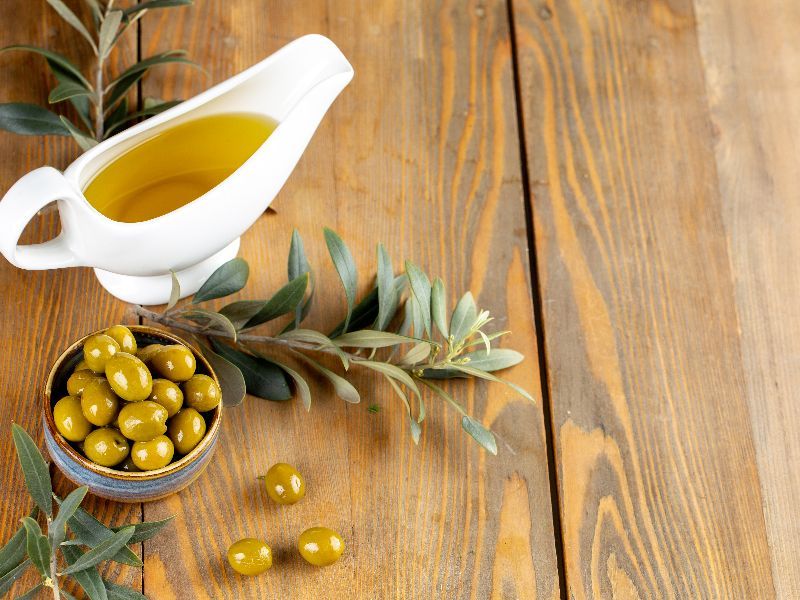 Truffles
Every time you want to treat yourself in Istria, you have to carve for some truffles (even in small doses). Istrian soil has an enormous quality for cultivation of all sorts of goods; truffles are definitely one of them. They were appreciated by the Romans: Romans believed that they grown as a result of God Jupiter throwing a lightening to an oak tree. Many Istrian settlements and villages popularized the truffle fame. But, one of the most popular places is in Giancarlo Zigante's restaurant in Livade below Motovun. For truffle hunting and tasting, it is best to come in the autumn since the harvest is performed from September till December. Organize your time so you can visit Truffle Days that are held in October in Livade.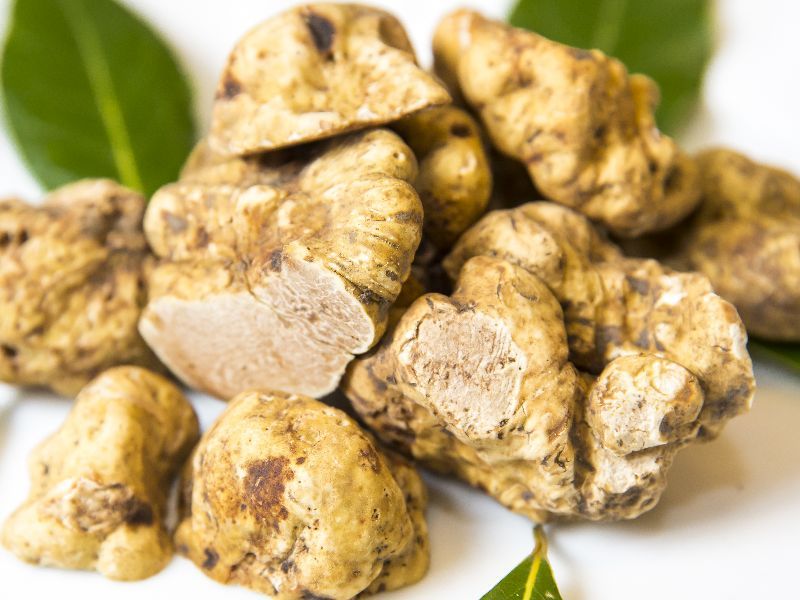 Istrian wine
If you fell in love with the truffle taste, wait till you try famous Istrian wines to wet your throat. The region is known for its climate diversity. Weather conditions are favorable so cultivating different varieties of wine. So, if you are going to Istria for some wine tasting, prepare your taste buds for a harmony of flavors. But, the most famous sort is probably Istrian Malvasia. In case you are travelling through the north part of the region, you can enjoy in tastes Teran, Muškat, Merlot and Cabernet Sauvignon wine varieties. Everything depends on your personal tastes and preferences.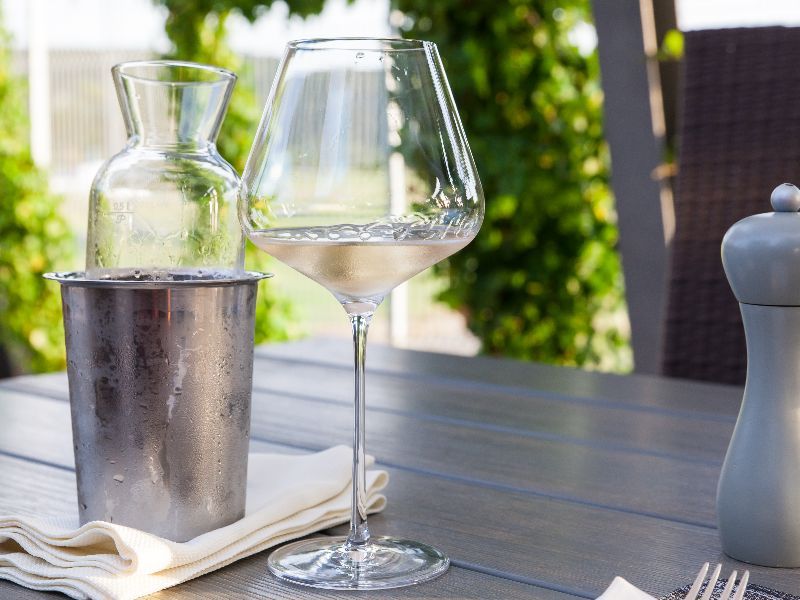 Grapes
To make an exquisite wine, you need to start with cultivation of high quality grapes. One of the traditional varieties is Teran: grape that has been cultivated in the local areas for centuries. It is ruby red, almost purple red wine. It requires a lot of sun treatment and not too many rain periods. Cultivators have to carefully choose a period for harvesting when the grapes are fully grown for picking. The results are fruity aromas with a hint of berries and pepper.
Mussels
Istrian restaurants offer many kinds of treats you can get for your appetizer or a main course. Mussels that are cultivated in Istria are one of those delicious dishes that you have to try at while you are discovering the region's secrets. They are popular choice among gourmet experts and even those who are eager to find out about some elementary details of Istrian gastronomy. Locals say that the mussel meat is especially delicious in February and March when the restaurants chefs are showing their creativity in preparing this type of food during the Shellfish days festival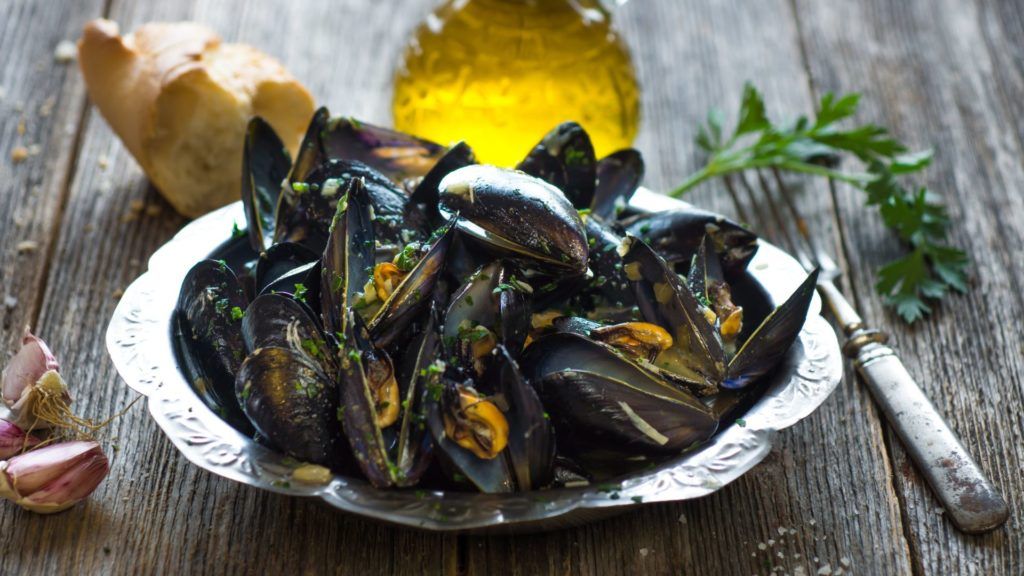 Pršut
For many generations, recipes for traditional Istrian pršut are going from hand to hand and from master to master. Usually served with some high quality domestic bread and cheese, you will most likely try a recipe that is several centuries old. Istrian pršut is authentic because, only in this region, pršut makers are separating the whole skin from the pork's aitchbone and they also take off its subcutaneous tissue. One of the important parts of the production is meat growing which mostly depends on the local wind (bura). It is a north cold wind which is easily recognizable among Istrians.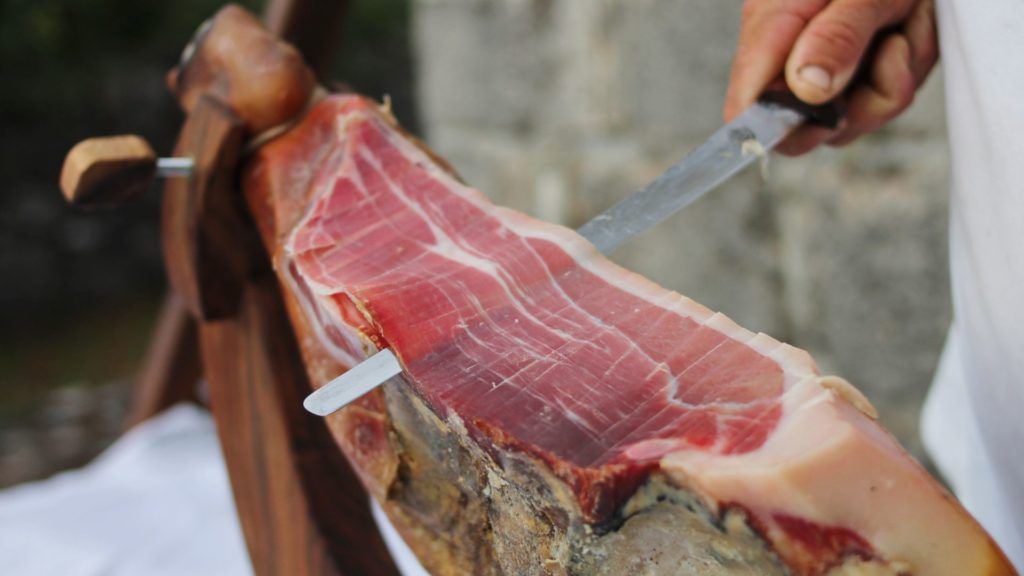 Boškarin
Boškarin is a name for white-grey cattle that were used in agriculture for field trimming. Today, it is one of the symbols of Istria. Croatian gourmet experts consider it a delicatessen and over 40 restaurants are serving it as one of the most appreciated dishes in national gastronomy.
Fritaja
One of the best ways to eat eggs for breakfast is to have it with truffles. You can make fritaja by pouring beaten eggs in hot oil, add thin slices of truffles and pepper to the pan. Garnish your creation with parsley and maybe some grated cheese on the top. It is often served in local Istrian restaurants so be on the lookout for this delicious meal.
Maneštra
The Croatian version of the popular minestrone soup. It is made with dried meat, beans and spring corn. You can find different variations of the same dish. For example, if it is served as the first course, dried meat is removed. But, if you get Maneštra for the main course, you will probably have it with meat parts.