If you want to explore more than just Split, the real adventures are about to start. Wherever you orient yourself, you will find enough content to fill the next few days before returning to your homeland. To make the maximum of the remaining days, we will show you some places you could visit…. and spend few more kunas on traditional souvenirs.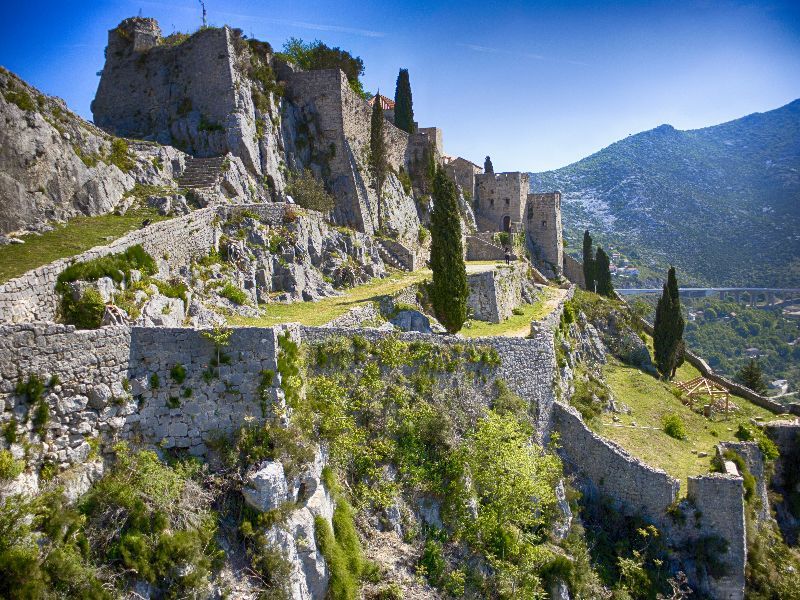 Klis
The famous Klis was introduced in season 4 of Game of Thrones series when Daenerys Targaryen, known also under the name Khaleesi, and her army marched towards Meereen to free the slaves. Meereen streets were shot both on Klis fortress and in Diocletian's palace in Split. While there, you can see the exhibition dedicated to the show. It is interesting to remark that the major part of the fortress is so preserved that it didn't need additional CGI editing.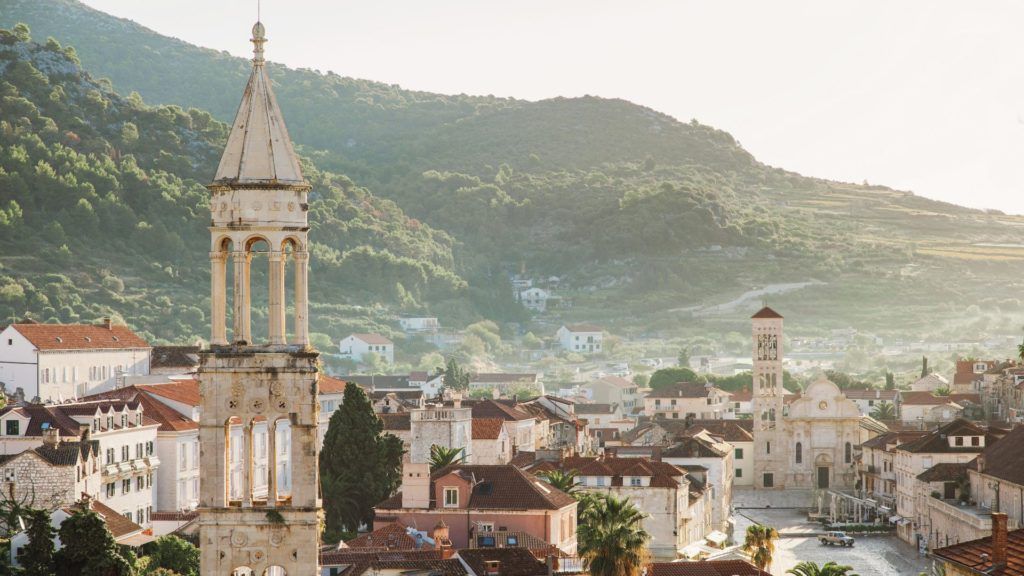 Hvar
Hvar is the sunniest island in Croatia and the most vibrant one. After you explore historic sites in Hvar town, it is best to go on a wine tour and discover some of the precious villages that have this type of liquid and to treat your taste buds with something special. Some of the vineyards are so significant that they were included on UNESCO World heritage site list. Visit the plains of Stari Grad where methods of wine producing didn't change even in this millennium. Continue to Pakleni Islands where you will taste local wines in a basement replica of Diocletian's palace. Your third visiting will be dedicated to winemakers from Vrbanj and Vrboska. From there, you will go to Dol, where the oldest Plavac Mali wineyard in the world is situated. At the end of your tour, you will taste the only Croatian wine that is served in a 3 star Michelin restaurant. To find out more, start your Hvar journey with its famous wine on your mind.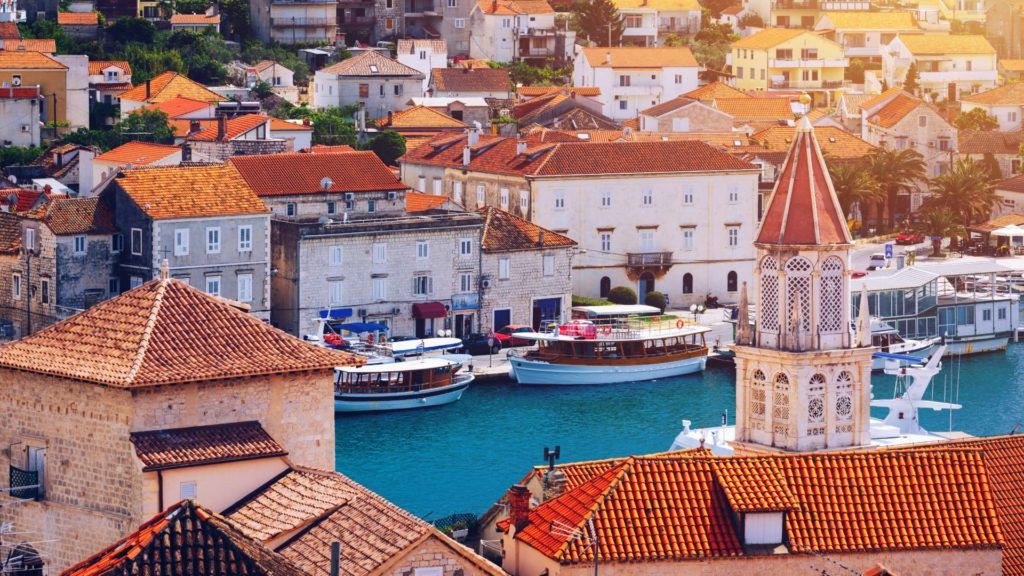 Trogir
Trogir is the best preserved Romanesque – Gothic complex in middle Europe. Its culture is based on the influence of old Greeks, Romans and Venetians. Thanks to its eventful, powerful history, Trogir has a big concentration of palaces, churches and towers. In 1997. it was included in UNESCO's world heritage list. Most of the monuments are in excellent shape and they are situated in the old town's core. If you wish to have a rest from sightseeing, we suggest you come to the main square to hear the local music performed by Klapa musical groups and enjoy traditional Dalmatian music. As many other towns in Croatia, Trogir looks the best from the high vantage point. So, climb up to the bell tower of St. Lawrence or to the top of the Kamerlango fortress to see the "city museum" in all its glory. If you are lucky enough, maybe you will catch Fishermen festivities which are very popular during summertime. Authentic, delicious food is guaranteed!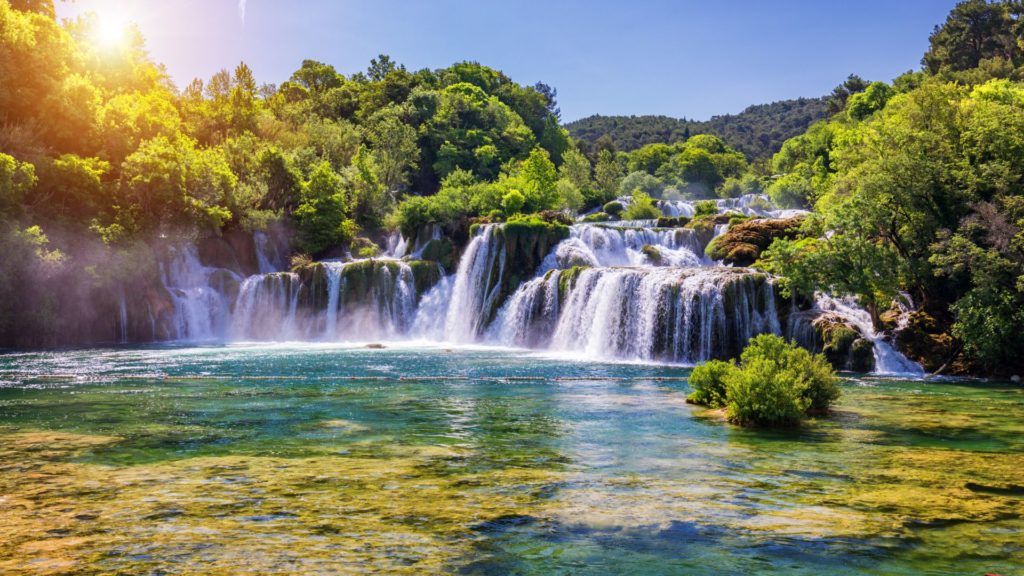 Krka Waterfalls
This breathtaking National Park has endless opportunities for recreational activities. Whether you are coming to praise the nature wonders of green patches and waterfalls or to hike between blooming scented plants, your body, mind and soul will be thankful to you at the end of the day. Also, you can try one of the cycling routes that are scattered in the park's territory. There are total of 14 tracks: 6 for mountain bikes, 3 road tracks and 6 tracks that are suitable for family rides. All in all, you will be in green heaven no matter what route you end up choosing.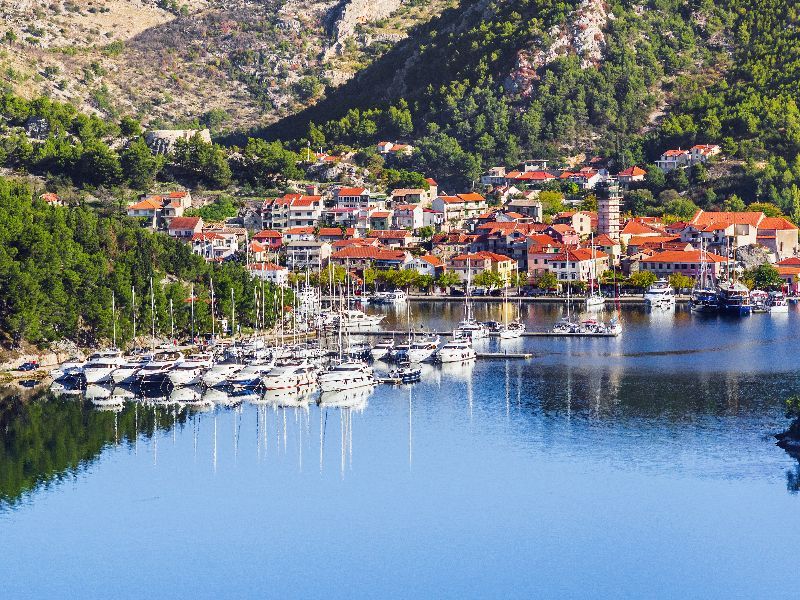 Skradin
If you are ready for lunch after sightseeing, visiting Skradin is a best choice you could make. The famous risotto of Skradin has to be prepared for 12 hours. It is cooked above the open fire and eating it is an experience of its own kind. In the past, even the famous Anthony Bourdain tried it in his show No Reservations and was utterly thrilled by its taste.
Skradin is one of the oldest Croatian towns that originate from Illyrian times. After the antique town of Scradona was completely devastated, Skradin was renovated by Croats who gave it its present name. Skradin is very proud of its historic buildings so don't miss the opportunity to visit some of them: Church of Little Lady, Church of St. Spyridon, Church of St. Friday and the Church of St. Jeronim. All of them are situated in the old town's core.
Omiš
The town of Omiš is right where the river Cetina enters Adriatic Sea. The old city ore is known for its churches that represent the era from 10th to 18th century. Romanesque fortress stands out as the one of the more notable buildings in the area. It used to be a hideout for Omiš pirates that attacked ships in Adriatic Sea and then were hiding back in the canyon of Cetina river.