When asked about Croatian islands, many people start talking about significant locations like Hvar, Brač, Korčula and Vis. But, there are always few islands which remain unfairly neglected. Since there are 124.6 islands in Croatia, it is always possible that tourists are missing some interesting places worth visiting and cherishing once in a while. So, we made a list of 9 underrated islands in Croatia. You will surely not regret if you add them to your bucket list! To see the how Croatian islands are marvelous and to fill your spirit with adrenaline and excitement, this itinerary is a good place to start organizing your vacation routes.
Murter
This island, which can be called small heaven on earth, was inhabited even in prehistoric period and it has just around 5100 inhabitants. Although the locals are in minority, many tourists gather here every year to enjoy simple pleasures and serenity of the whole island. Because of its indented layout, the island has a fair share of beaches and bays. Since the island is pretty small, bathing can be one of the main activities besides hiking, kayaking, cycling and paintball. But, if you are staying here, capture the true meaningfulness of peace and quiet as you are lounging on one of the beaches, far away from the noisy civilization.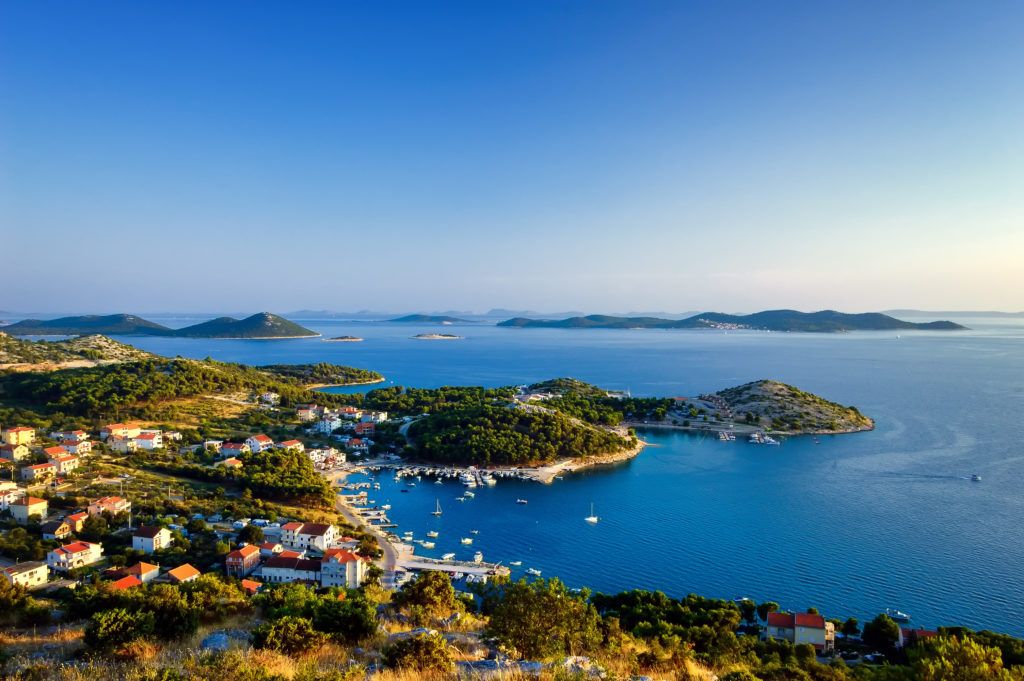 Čiovo
The largest island of Trogir archipelago. Again, the beaches can be the main attraction if you are looking for fancy, but simple places to have a swim or to sunbath in the afternoon sun. Also, there is a great connection with the Trogir town and the mainland in general so you can freely migrate between your points of interest. If you are keen on sightseeing, you will be glad to see numerous Romanesque churches. Don't forget to explore the outskirts of the island's villages. You will see lush Mediterranean vegetation like olive and fig trees, vineyards and citrus fruits. Okrug Donji has a diving school that will allow you to experience gorgeous underwater cliffs.
Šolta
Since the island is so conveniently close to Split, it has practically become the suburb of the city. The island offers a comfortable stay as you going to fall in love with pebble beaches, innocent, crystal blue sea and calm atmosphere. Šolta is also known for its cultivation farms and tourist households. Polite and friendly locals are here to introduce you to the art of making oil, honey and wine. Tourist guides will most likely tell you a few things about the legends of Illyrian tribe Delmati and the queen Teuta. She had a massive castle over the Senjska Bay and its fortifications can still be seen. It was called Mir (peace) because everyone who visited it, found their inner peace and strength. There is also a legend about her hidden treasure in the area. So, we can just say, open your ears widely and connect the clues in your head, maybe you will find a treasure spot.
Cres
It is an island with probably the richest flora in Croatia. The fauna is equally represented and you can find a habitat of a very rare bird: The Eurasian Griffon. Tourists can roam the island without the fear of poisonous snakes. Although there are not many locals, those who remained mostly live of breeding sheep, growing olives, nourishing bees and processing of medical herbs. The island is also known for its Chakavian dialect that is still spoken among the locals.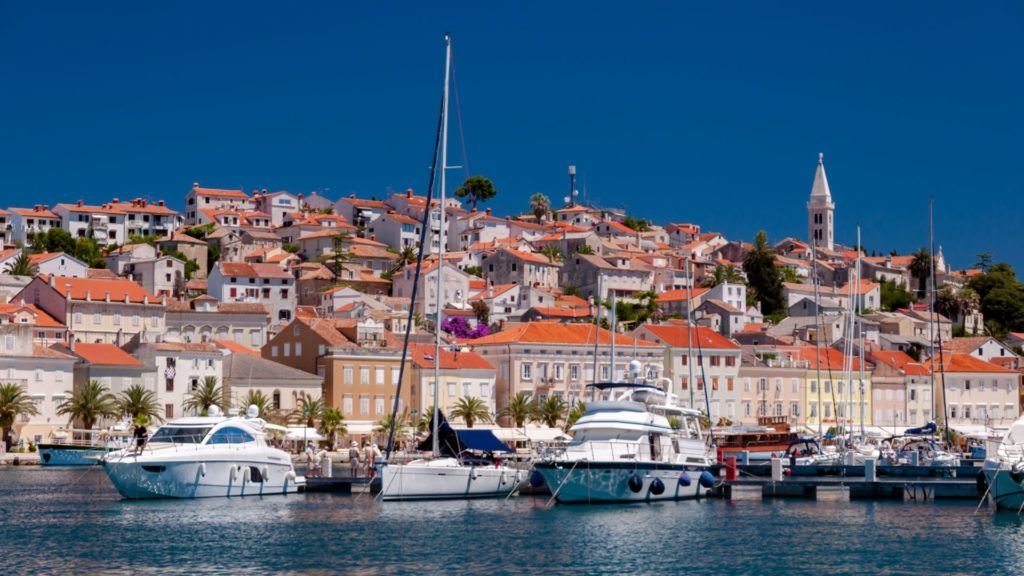 Krk
The island is very recognizable among tourists because of its mild Mediterranean climate. Because of the cultural and natural beauty, Krk has been called "The golden island" since ancient days. The heritage of an island is rich and wholesome and many history experts even called it "The cradle of Croatian culture". It is truly an amazing blend of the past and the present. See it to believe it.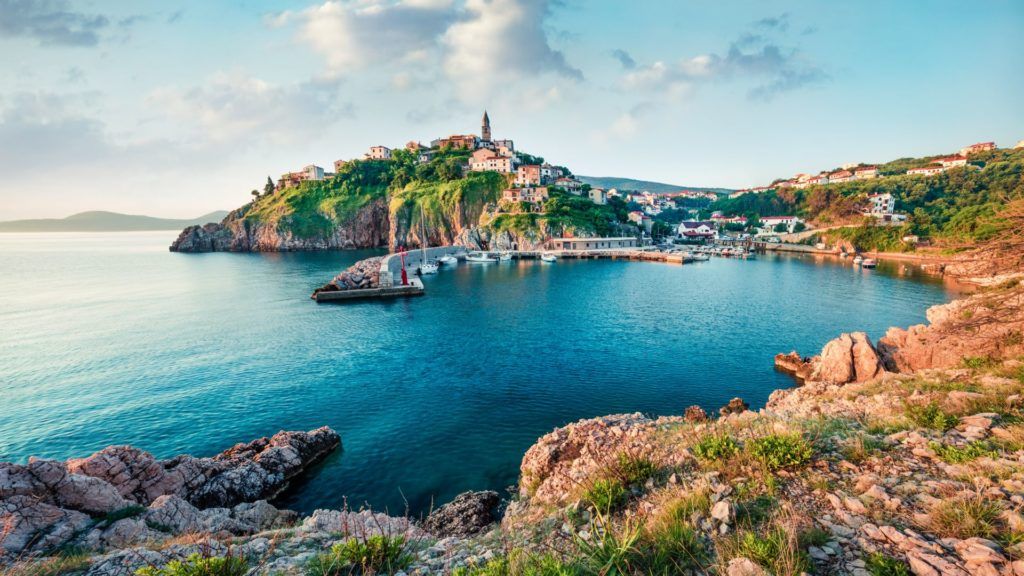 Lošinj
Long time ago, Lošinj was connected with Cres, but it was artificially separated into one particular island to shorten the journey from land to sea. Tourists often choose Lošinj as their primary vacation destination because of its pleasant climate and rich vegetation. Thanks to the good climate conditions, since 1892, Veli and Mali Lošinj have a status of climatic health resort.
Pašman
The island of Pašman forms a part of Zadar archipelago. It is mostly known for its ancient heritage that is scattered across the island: Gradine (indigenous fortifications at elevated points), Illyrian towns, Roman ruins, all kind of historic mosaics and the stone statue of St. Michael from 12th century. There are a great number of ancient sites and landmarks. Maybe Pašman isn't one of the most famous islands in Croatia, but in terms of historic appeal, it is one of the richest.
Rab
Welcome to the island of Rab, a place where hill climb enthusiasts find their little piece of heaven. As for the nature characteristics, the island is divided into two parts: The northeastern side is mostly made out of karst and barren and the southwestern side is covered in oak forests (one of the last in Mediterranean!). The island was first mentioned in Greek records 360 B.C by the name Arba. It is the Illyrian- Liburnian word which means "Dark, obscure and green forested".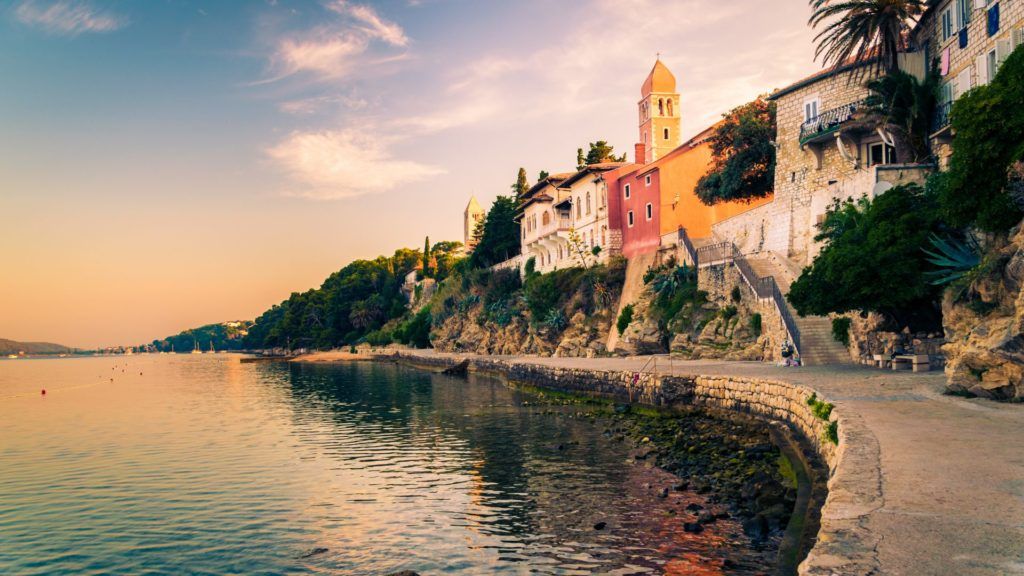 Šipan
One of the most fertile islands in the Elafites archipelago. Indulge yourself in island exploration to see many hidden treasures by the secluded, secretive coves and bays. You will find interesting examples of Dalmatian architecture in forms of fortresses, early Christian chapels and mansions that were once homes to merchant and aristocratic families of Dubrovnik. Combine landmark and cultural sightseeing and don't forget to look up to the sky: Some people say that sky colors above Šipan can be exceptional during sunset and sunrise. 
This islands are calling all the adventure seekers and wanderlusts to uncover their hidden charms. You can do just that on a day trip or a multi-day trip with your vessel: