Museums are essential part of every city but Zagreb has some very out of the ordinary ones that should be put on travelers maps. They can be fun, educational, attractive and indulging. But, if you are keen on rummaging through the city of Zagreb, you are probably ready to treat yourself with something extra appealing and not just regular sites. So, to give you some basic insights about those peculiar Zagreb spots, we will give you 10 out of ordinary museums to should consider checking out while roaming around Croatia's capital city. If you want to visit Zagreb and extend your travel even further to the south, check this itinerary page that's offering some vacation suggestions.
Museum of broken relationships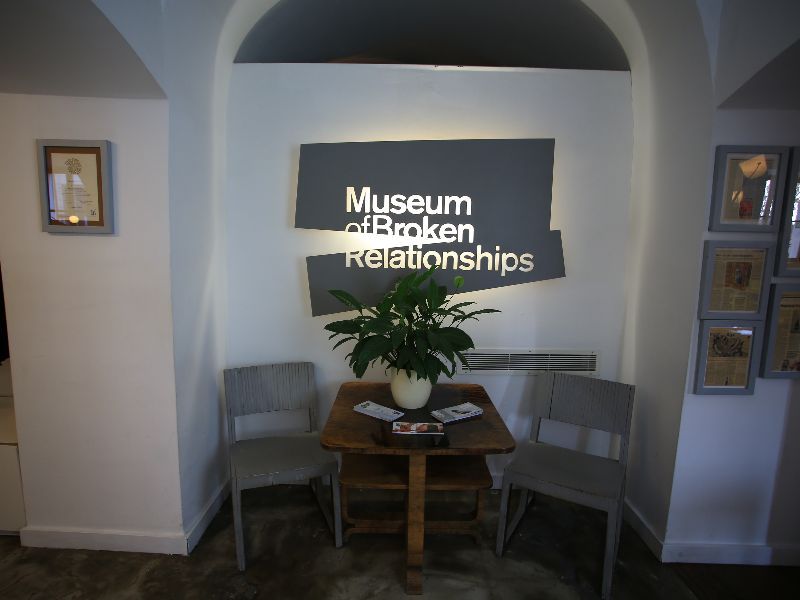 The museum is situated in the famous upper town of Zagreb. It offers emotion journey for everyone who ever went though difficulties and complications of breaking up. The museum contains numerous items that were left as a symbol of breakup. During the relationship, those belongings represented necessities and basic foundations of happy connections between couples. But, after breakups, they served as a symbol of longing for the past and the romantic moments that are long gone. Every item has a particular story connected with its past usage. Some back stories are tragic, some are utterly hilarious. But, all items have one thing in common. All of them were a significant part of someone's life and today, they deserve a place on the throne for long remembrance.
Croatian museum of naïve art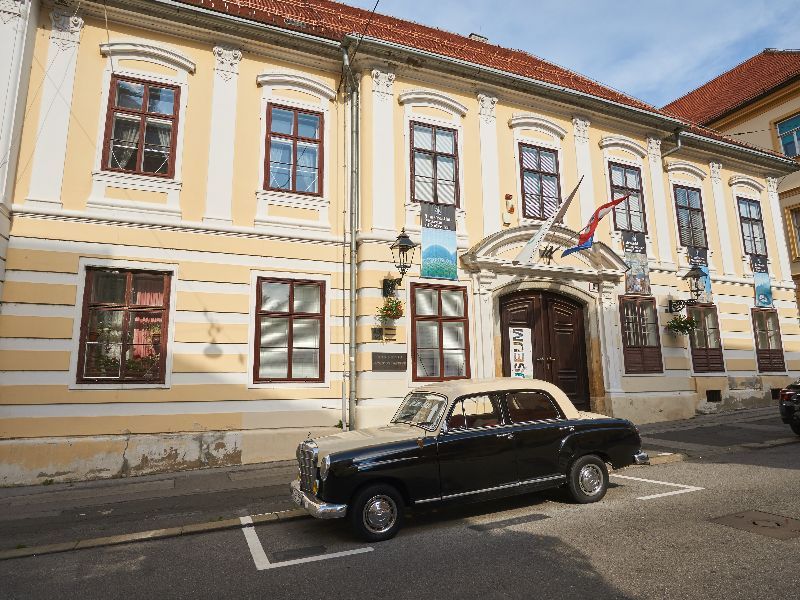 People say that art requires years and years of education, practice, patients and constant self improvement. But, this museum will show that you don't need to be a pro artist to make genuine works of art. You will witness exhibits of the artists from the municipality of Hlebine. Although naïve art developed through the decades, most of the artworks shown here originate from 1930's. The exhibits are carefully selected considering that the exhibition space is quite small. But, pictures and exponents are talking for themselves and will give you some useful art knowledge about naïve masters dating from the last century. Their works may seem kitschy and exaggerated, but the pictures contain warmth and emotions that were the essential part of their passionate artists. Some of the greatest naïve artists are represented here, including Ivan Generalić.
The museum of illusions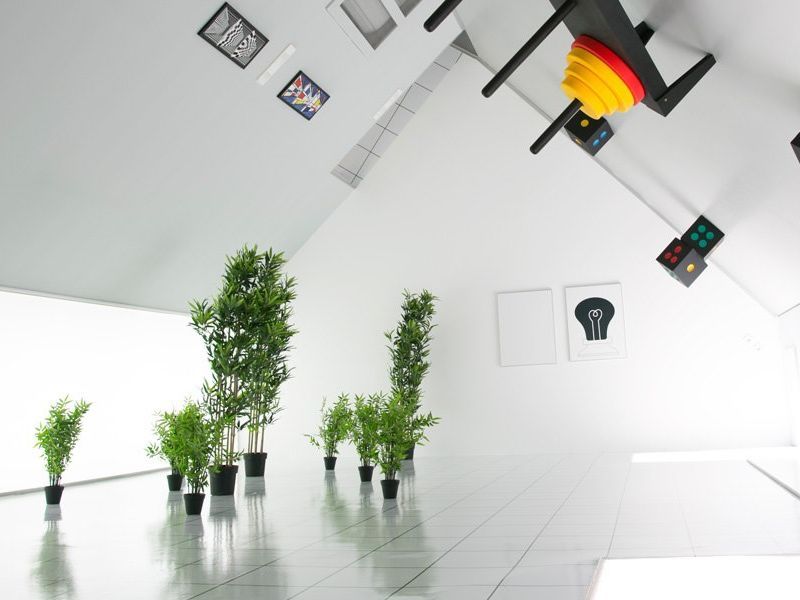 One of the most peculiar museums in Zagreb. This exhibition facility will power up your imagination with creative exhibits. Most of the installations will play with your perception so you will have to have a very discerning eye to see the real meaning behind the artworks (check out the hologram projections!) Every exponent is a story for itself and your children will enjoy for hours around them while observing them from different angles. The museum also serves educational purposes as you will find numerous puzzles and logic games where you can test your problem solving abilities. The museum is located in Ilica Street and it will make the most of your day because there are so many things to see and comprehend there. It will amaze you as long you keep your mind open and free!
War photography museum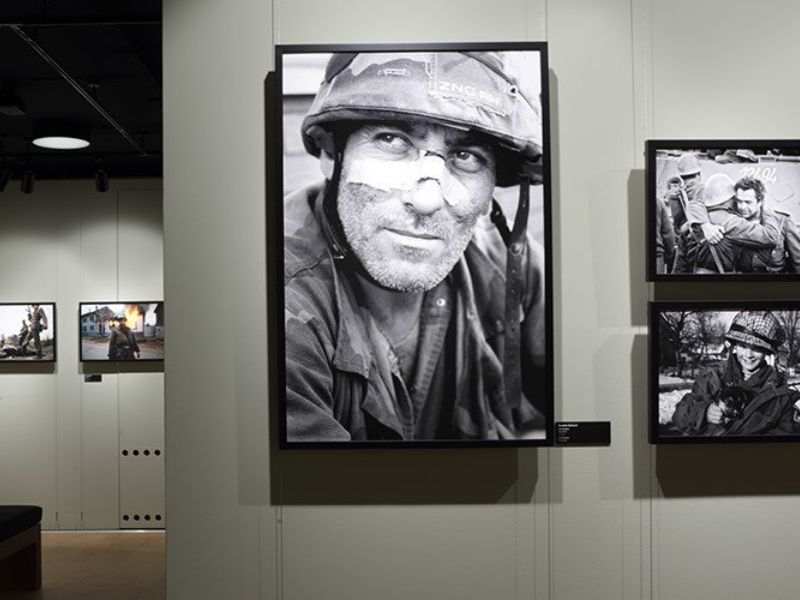 This museum is a dedication to the homeland war that was held from 1991 to 1995. Many young lives were lost during that time so people decided to give them homage by organizing this museum. Photographs that are shown here are depiction of gruesome times when common people suffered in wounds and indigence and military people were getting killed on the fronts. During the war, many famous photographers decided to capture the meaninglessness of war in everyday situations. The results were the photos that emphasize the saying "War belongs to the museum!"
Zagreb rocket attacks memorial museum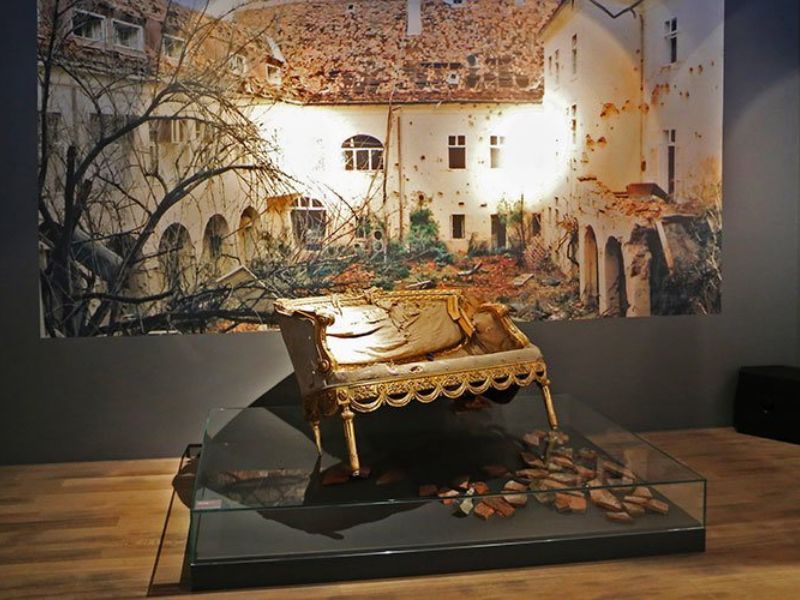 Another exhibition space that is a dedication of war conflicts and casualties. During the period between 1991. And 1995. Zagreb was attacked several times with rockets from the air. Notable assaults include rocketing of Banski Dvori in 1991 when the president Franjo Tuđman was a prime target. Another occasion was rocketing of Zagreb in 1995 when the forces of Serbian army decided to revenge to Croats because of the action Bljesak (Flash). This memorial center shows documentary films that explain the circumstances of attacks, articles from the newspapers and artifacts that were saved after the bombings where finished. Parts of the exhibition are rocket pieces that landed on the Children's hospital, Croatian national theater and other facilities.
Dražen Petrović memorial centre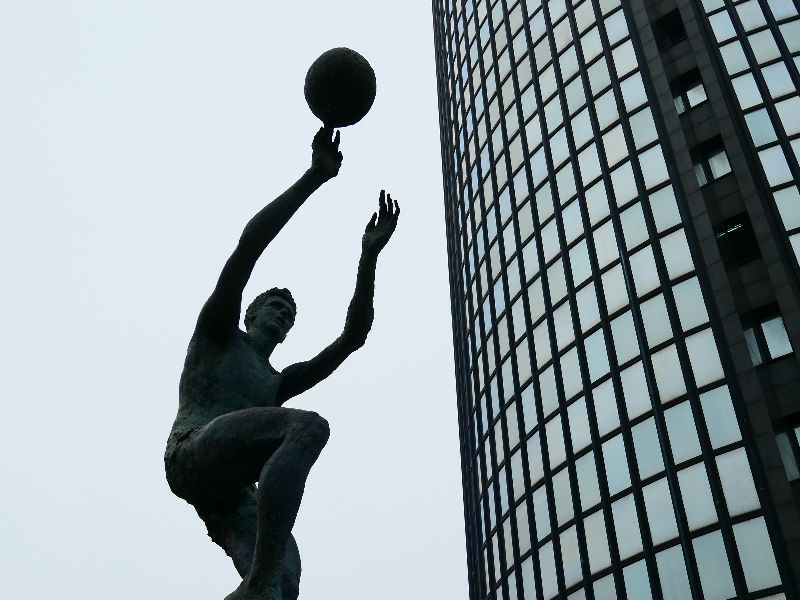 If you are an admirer of basketball, you probably heard thrilling stories about the career of Dražen Petrović. Although he is no longer with us, vivid memories of him and his ingenuity live on. Exhibition material includes photos that were taken during Dražen's times in the clubs of Šibenka, Cibona, Real Madrid, NBA teams and national team. So, to make a proper dedication, fans, friends and acquaintances decided to open a special exhibition space that showcases his biggest moments and achievements. The museum is currently operated by the parents of Dražen Petrović. They are doing their best to present Dražen's legacy in the best of light. Every photo is an emotion display of Dražen's life as they are showing moments that made him an eternal legend of Croatian basketball.
Technical museum Nikola Tesla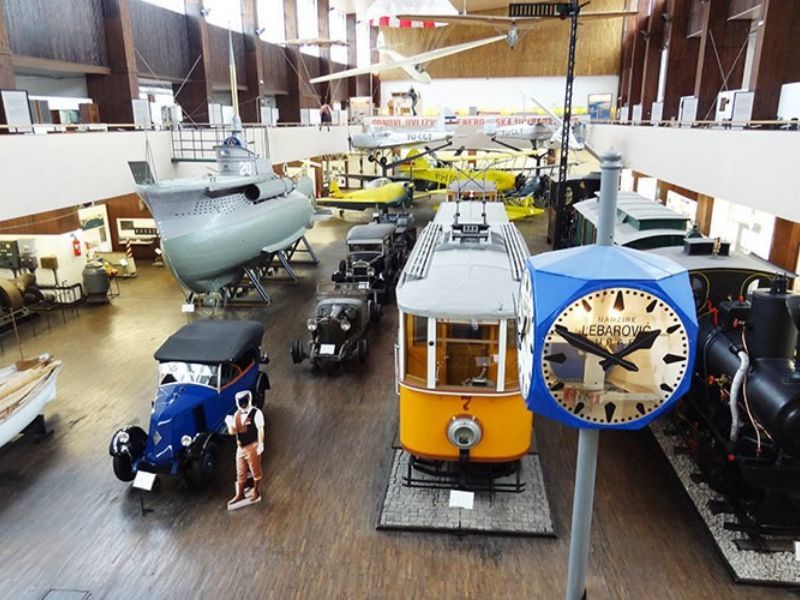 The globally known inventor Nikola Tesla is still very praised in Croatia. To make homage of his work and life, Zagreb's technical museum was named after him. The purpose of this museum is to provide a thorough, wholesome insight of the technology and science history. There is a vast variety of science fields and histories of specific items, total of 42 museum collections are available for visitors. The museum was fully renovated in 2006 and today is dedicated to sustainable sources, energy efficiency and nuclear energy. But, the most prominent sections are probably the department of Astronautics with the planetarium, demonstration cabinet of Nikola Tesla and an imitation of a coal mine that is located beneath the museum space. Also, if you come on the right time, you will witness numerous educational lectures from the fields of physics and chemistry. Those events are primarily aimed for children, but can be attended by the wider publics.
Atelier Meštrović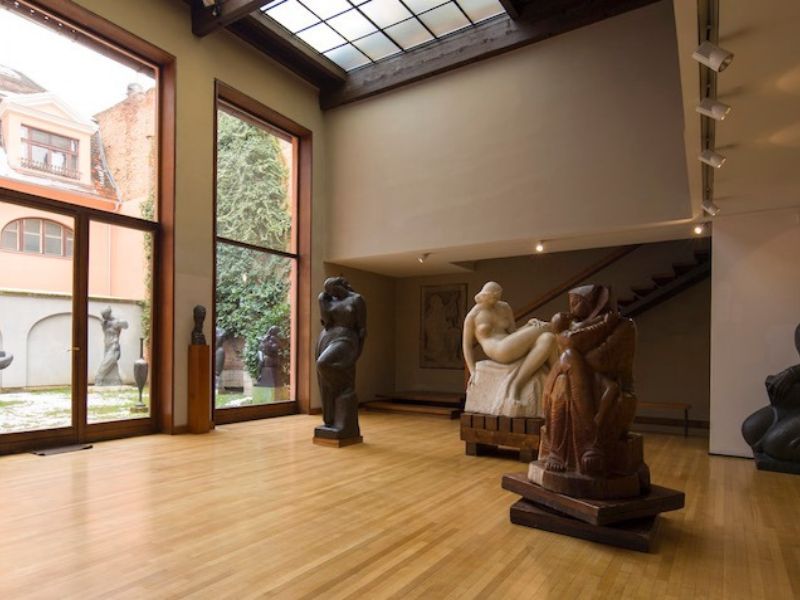 Ivan Meštrović was a world famous sculptor whose works are known around the globe. His legacy lives on in the complex which was bought and renovated by the master himself at the beginning of the 20th century. The atelier is located by the upper town, part of the city known for its densely positioned houses and crooked streets. The main exhibition room is dominated by a wooden staircase and wooden coffered ceilings. Visitors can see Meštrović's sculptors and reliefs in wood, stone, bronze and plaster and there are also exhibits of drawings and graphics made by him. The atelier showcases first four decades of Meštrović's work – from the student works to the works which were done prior to his departure from Zagreb in 1942. The museum is a combination of the two exhibition segments. The first are the Meštrović's statues and the second is an authentic building itself which was made according to the plans of Meštrović himself and renovated in a way that architecture solutions can coalesce meaningfully with exhibited works.
The 80's museum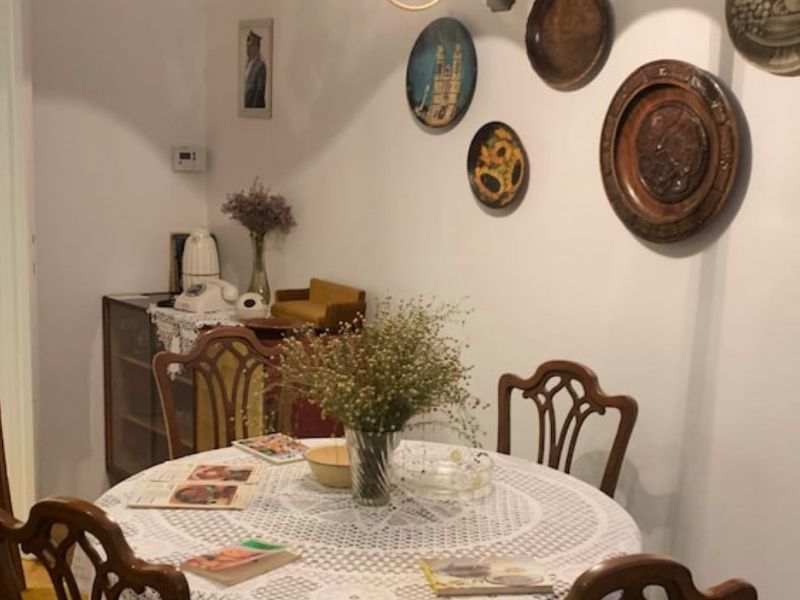 The museum's catchword is a "present past in a new way". Most of you lived during 80's and you remember what kind of life you were living back then. Now, you can compare it with the life of Yugoslavian people during that time. The main purpose of the museum is to allow visitors to interact with all the exhibits. You don't need a guide, there are no fences between you and exponents and there are no needless safety glasses that obstruct your vision. Your memories will be certainly evoked by looking at historic items like record players, video games, gaming consoles, mopeds and cute toys that were produced by the legendary Zagreb manufacturer Mehatronika. Cute little souvenirs that are a reminiscence of the presented times will be provided at the exit so you can bring home a little piece of history.
Zagreb mushroom museum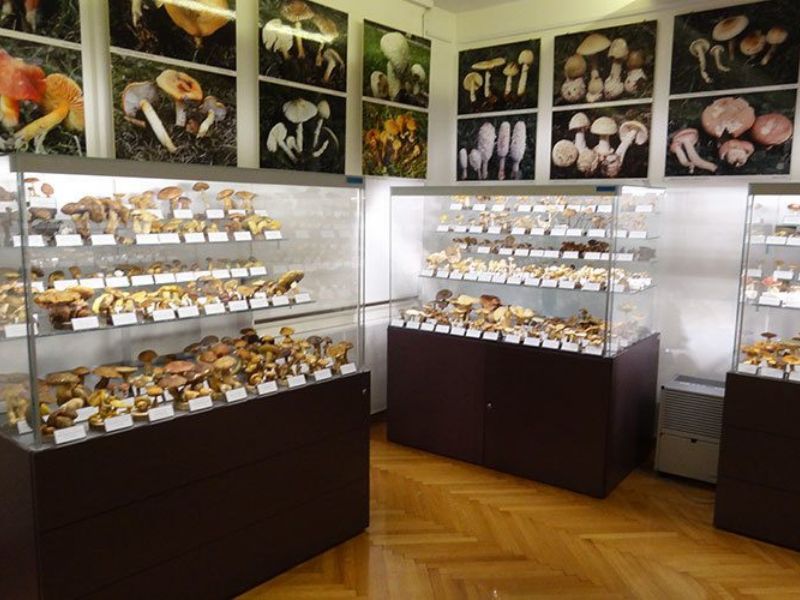 One of the most unusual museums in Zagreb. No matter if your knowledge of mushrooms is vast or modest; you will certainly find interesting exhibits in the museum to extend your mushroom knowledge. Musrhroom picking can be very delicate, risky task if you don't know what types are edible and what types are poisonous, potentially deadly. Organized by mushroom connoisseurs, this museum will provide you with essential information about mushroom types, they edibleness and poison attributes. The museum also spreads the awareness of the ecological preservation. The leader of the museum, agronomist Romano Božac will take you on a tour if he has time. So, the next time you go mushroom picking, you will have a chance to apply the knowledge you picked up in this quirky, unique museum.