Sometimes, it is hard to describe Zagorje. You have to see it, taste it, feel it and hear it to be able to understand it. Local culture differs from other in the country. It is a region just outside of Zagreb where first president of Croatia and also one of the most influential politicians and presidents of the region ever Tito came from. It is the region where locals still value tradition and are proud of it.
This blog will showcase just partually what Zagorje is well known for – its castles. Some of castles are more famous, some of it less. But, they all got one thing in common; you will never hear dull, boring stories about them. They all carry fascinating legends that make it more interesting to visit. Our itinerary page will give you some info and advises about discovering this part of Croatia. Visit it and get inspired.
Veliki Tabor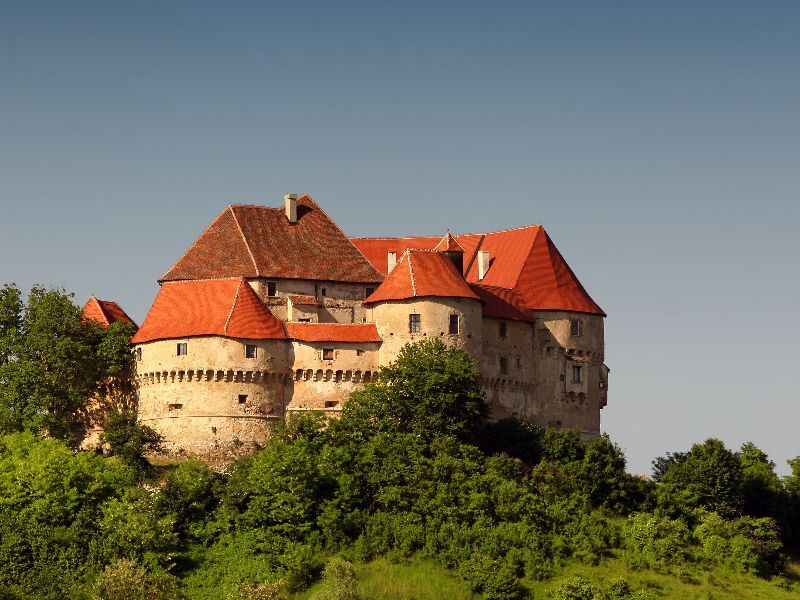 Enter this walloping castle and find out why it is proclaimed one of the most significant monuments of secular architecture in continental Croatia. Many centuries passed since the foundation of this historic monument and even more battles were fought around it. But, because of its layout and fortification design, the castle feared every conqueror that approached it and survived to this day. Because of its rich history and touristic importance, the castle entered official UNESCO classification. During the centuries, Veliki Tabor blended with the serene, fertile nature of Croatian Zagorje and today serves as a viewpoint from which you can see various angles of this lovely region. Veliki Tabor was primarily a housing facility, but since the times in 16th century were harsh, defense system was used to protect it from rival warriors outside. Since the building was continuously built from one time to another, various stylistic elements of architectural eras can be found in the castle's interior and exterior. That includes renaissance towers and the central part, the castle's cardinal layout, which belongs to the late gothic era. While you are touring the castle corridors, your guide will probably tell you a legend about Veronika Desinićka who was madly in love with Fridrik, the son of Herman 2nd Celjski who was a count. Because their love was forbidden, Fridrik was imprisoned in the fortress and Veronika was bricked inside the wall after the trial.
In the near vicinity of the castle, village household restaurant Grešna Gorica is situated so you can combine castle visiting with delicious lunch. Also, if you happen to visit Croatian Zagorje in the summertime, check the famous Tabor Film Festival. Good music and movie projections will be provided and you will certainly meet plenty of enthusiastic "party animals".
Trakošćan castle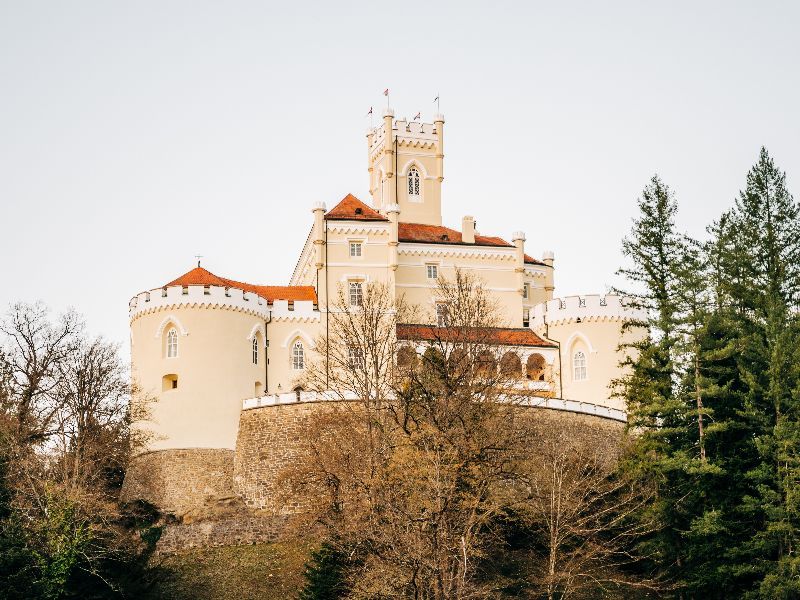 Definitely one of the most magnificent castles in whole Croatia. The building originates from 13th century when it was built as an observation facility so the road beneath it can be controlled. Legend says that it was named after the Thracian fortress which allegedly existed in antique years. A legend that is little bit newer says that it was named after Drachenstein knights who ruled this region in Middle Ages. For many centuries, the castle rapidly changed owners, from counts of Celje in 14th century to Drašković family two centuries later. 18th century was a new exciting period for the castle's appearance because Drašković family reconstructed the castle in the form which is apparent and praised today. If you are photography admirer, maybe you will find interesting that one of the pioneers of this craft in Croatia was Count George VI Drašković and he also gave all his efforts to reshape the layout of the castle in 19th century. The castle was nationalized in 1944 and 10 years later, it became a museum with permanent exhibition. In the exhibition space, you can see various history reminders including paintings, maps, furniture that was used during Drašković times, weapons and many more.
Today, Trakošćan is an idyllic weekend destination if you like to combine different forms of leisure. Roam the halls and corridors of the prodigious castle or enter the forest surrounding it. Among standard offering of food and drinks, you can rent a paddle boat. It will take you on a tour on the crystal shimmering lake so you can feel the energy of the park and nature spirits to the full extent.
Oršić castle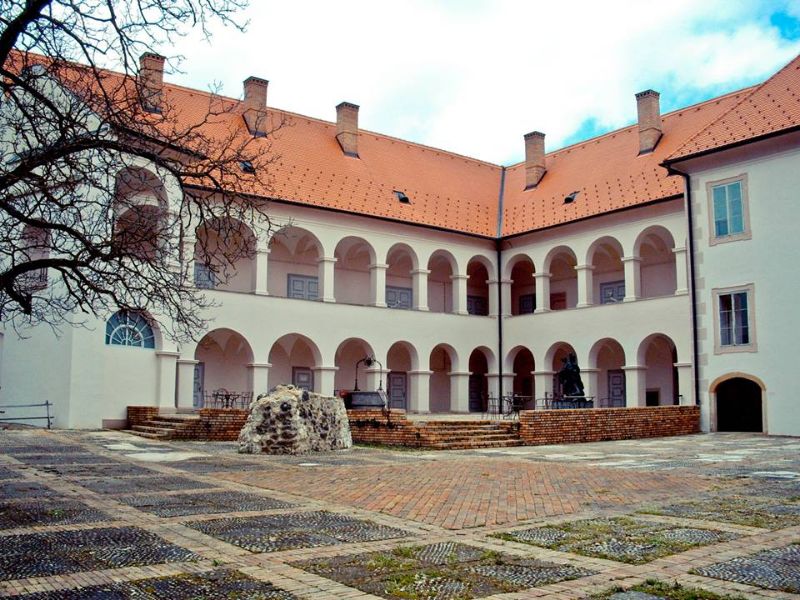 It is also known as the peasant revolt museum. Have you ever heard of Matija Gubec, the leader of the peasant revolt in 16th century? Well, he is so famous in Zagorje circles that he even got his own gigantic monument which is situated near the museum. Although the peasant revolt didn't end well for commoners, those brave fighters got their own museum. The castle was built in 18th century. Along with the reminiscence of feudal riot that was in 1573, the museum represents the time of feudal repression that was in force till 1848. Also, visitors can see various architectural solutions that were implemented in building of late medieval castles. Armor exhibits can also be seen. Guided tours include visiting of the Baroque chapel of St. Francis Xavier with the exhibition of ecclesiastical art in Croatian Zagorje. Wine lovers will get what their hearts desire with the visiting of a wine cellar which contains different sorts of famous Zagorje wine. It is always good to learn something new. The culture that was present during the feudal feud will certainly teach you few things about harsh times several centuries ago. People were poor and indigent, but their hearts were full of passion. That's why they deserved this remarkable museum.
Miljana castle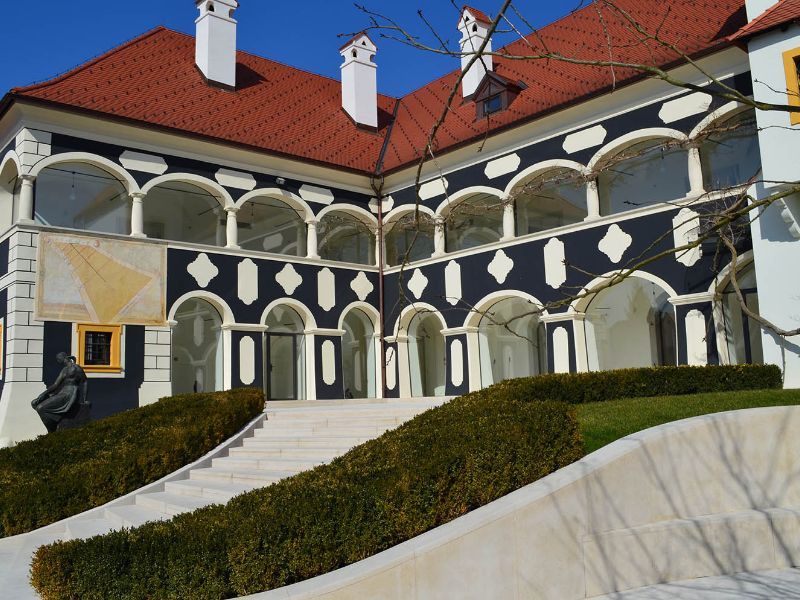 This is one of the most picturesque castles in Croatian Zagorje. For years, this building was a home to the noble family Rattkay. Although it was relatively overshadowed by the more prominent castles of Veliki Tabor and Trakošćan, it was celebrated 10 years ago by the historic soup opera Ponos Ratkajevih (Pride of Rattkay family). It was built in 16th century and received today's look some 400 years later. Refurbishing was done by the world famous inventor and chemist Franjo Kajfež, the scientist who invented Apaurin medicine. Thanks to the great renovation job, it is considered to be one of the most preserved castles in Zagorje. Visitors have unique opportunity to see large portion of astrological paintings, pastoral scenes that were common for peasant life of 18th century and paintings that show easygoing, leisure life of the exalted elite. Also, since Kajfež family were big admirers of art, a big collection of artwork can be found in the halls and corridors of it.
Mihanović mansion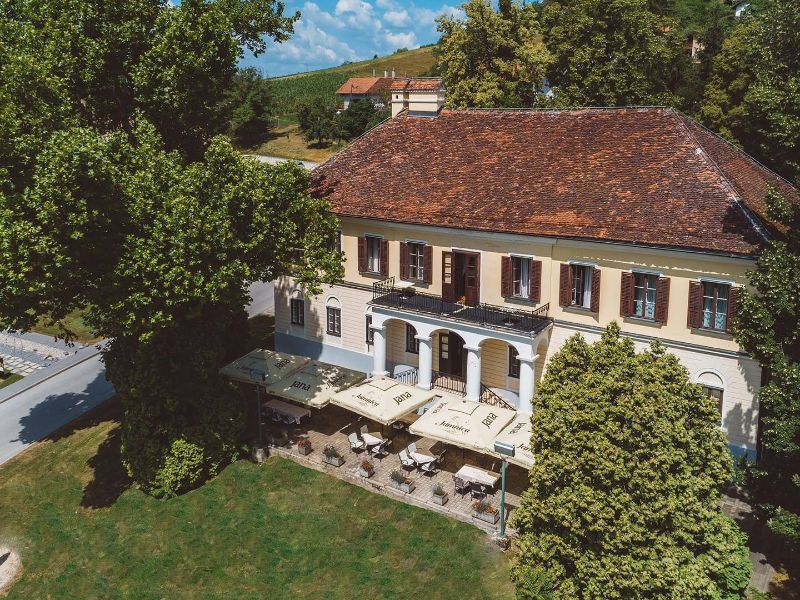 If there is a place that can be called a gourmet paradise, Mihanović castle certainly deserves the status of gastronomical paradise. Located just near Tuhelj spa resort, it offers top class pleasure and remedy for everyone who wish to have a calm, easy weekend. The Mihanović restaurant is known for original, creative dishes and exquisite winery with plenty of local wines. No matter if you wish to reconnect with your friends on dinner gatherings or you want to impress your business partners with class, style and extraordinary cuisine, the management of the restaurant will do its best to fulfill your needs. The waiters will gladly give you an insight of the menu. The special recommendation goes to the recipes from the time of Count Brigljevič who formerly owned the castle. The recipes are authentic and coalesce with old times when Antun Mihanović, Croatian poet and lyricist, was alive. Expect the unexpected, because the chefs will do their best to add some secret ingredients in the dishes. According to culinary experts, the most recommended meal is Count and King Steak – stewed mushroom with herbs wrapped in a pancake on a sour cream cappuccino.
Bežanec castle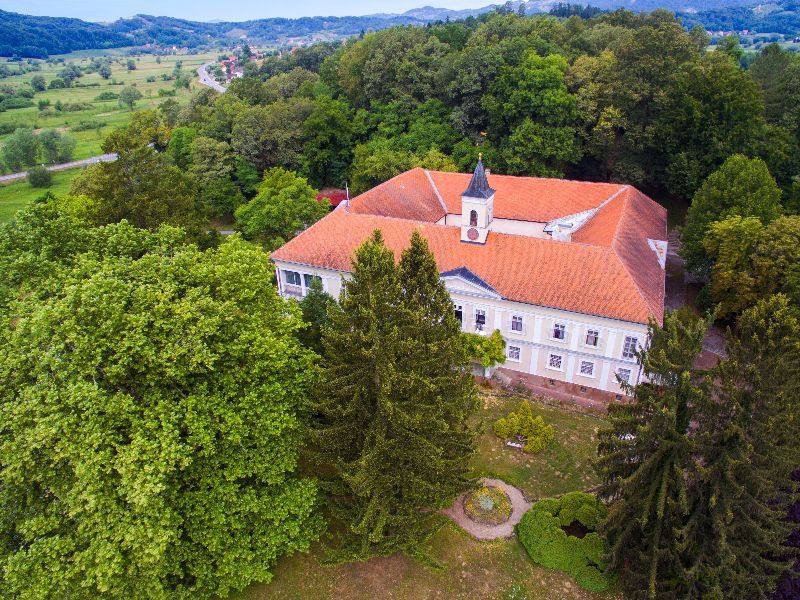 The castle is located in Valentinovo village near Pregrada town. Built at the end of 17th century and renovated more than 100 years later, it is considered a monument of significant heritage in Croatia. Once upon a time, garden which surrounded the castle was one of the most beautiful ones in the region. There were annual flowers, jasmines, syringes palms and roses among other flowers. The castle was always so stunningly beautiful that everyone wanted to be a part of it. So, the ownership was passed from one hand to another as it was firstly owned by count Keglavić, then a baron Kollenbach, baron Schlaum Linder was a third owner and finally, baron Ottenfels Gschwind was a last one. It is a monument which was constantly adapted according to the preferences of the particular owner. This building was proclaimed a cultural monument in 1964 and experienced a high quality improvement just before the homeland war started. Today, the castle is visited by people who wish to expand their knowledge of less known Zagorje castles and also, by tourists who are in search of quality gastronomy. Because of its size, Bežanec is suitable for organization of weddings, conferences and events. Many things are happening in Bežanec these days and we sincerely hope that certain affairs will lead you to this remarkable piece of Zagorje history!