Dubrovnik is surrounded by many other captivating locations. Here is our selection of places you should visit if you are staying in Dubrovnik for a longer time.
If you are wondering where to go from Dubrovnik – here are top day trips from Dubrovnik. While in Dubrovnik, you may consider visiting some places that are not so far away. Depending on your time, Dubrovnik is located well for many day trips. Here are top five places well worth visiting if you are staying in Dubrovnik for a longer period. This itinerary page will show you some routes and sites you can visit if you are planning to visit southeast of Europe.
Visit Montenegro and explore Kotor
Welcome to Kotor. It is a little town situated in the heart of Montenegro. Its charm can be irresistible as you wonder through narrow streets with cobblestone pavements. Perfect destination for curiosity seekers and day trippers, you can visit it to have a rest from big city crowds in Dubrovnik. The town holds medieval legacy as you can see from the old – fashioned architecture and orange terracotta rooftops. It has earned its place in the UNESCO's world natural and historical heritage site. You can start your sightseeing from Stari grad, vibrant place in which you can spend your whole day and always discover some charming little details that you have missed. The whole place can be very crowded, but try entering some of the facilities to take a breath. We recommend the Church of St. Nicholas. If you are feeling strong and have good physical condition, consider climbing up the Castle of St. Giovanni. The incline is tiring, but the look from the top is more than rewarding. Also, there are many secluded corridors and pathways inside the castle walls so you will probably spend some time wondering those hidden passageways. Another potential sightseeing can be done at the Bay of Kotor. There is a group of small villages along the waterfront, including Perast. The village of Perast is home to 16 churches and it must be seen because of its captivating surroundings: Bougainvilleas that are covering most of the surface and fig trees which are giving the blossomy scent while walking in the core of the village. Kotor is a perfect place for a day trip from Dubrovnik.
Visit Bosnia & Herzegovina and explore Mostar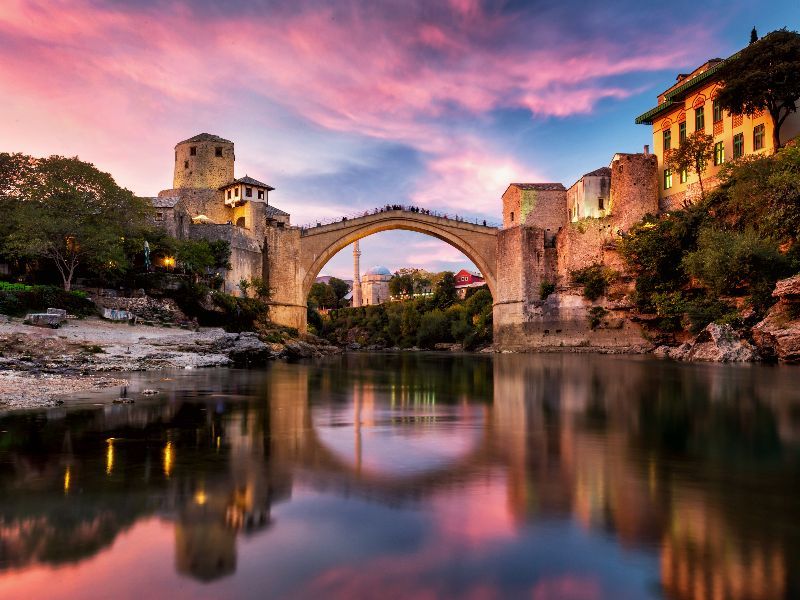 Welcome to Mostar, the biggest city in Hercegovina. It is a beautiful combination of historic monuments and contemporary contents which attracts young and lively people. By the day, discover the old, precursor part of the city and in the night, indulge yourself in simplistic night life and discover the goodness of the small bars and restaurants. The city almost perished after 1990's conflict but the will of power of locals kept the whole city running and today is one of the most significant places in Herzegovina. Bombed out buildings stayed as a legacy and reminders of devastating times, but the Ottoman quarter stayed pretty much intact and today serves as a symbol of prosperity, especially the old bridge above Neretva River. Hords of tourist are coming in Mostar to see this wonder of the architecture. It is so popular that in the summer days, diving competitions are held from the bridge. Although the bridge was rebuilt after war demolishing, reconstructed version kept the original form and it is a vivid reminiscence of the older one. Because of its east style setup, people often consider Mostar as a place where east meets west. There is a newer part of the city on the other part of the river, but architecture is more associated with the communist era than the Turkish Empire.
Go island hopping to Elafiti islands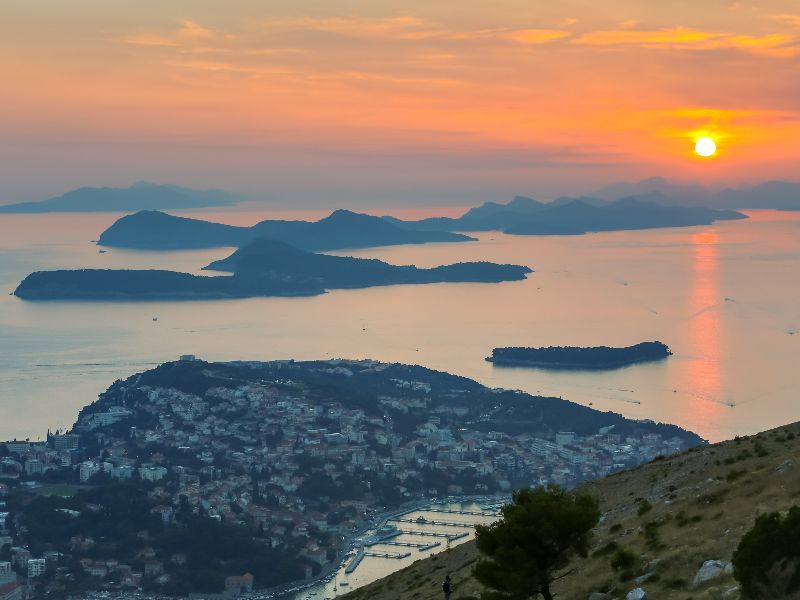 Welcome to Elafiti islands. If you don't want to spend too much time for your day trips, you can just go near Dubrovnik. It is an archipelago situated northwest from Dubrovnik and an idyllic destination who those who want a day off at the sea. If you are going by boat to discover a number of little islets, you are going to need more than a few days to search them all because there are so many of them. Three main islands that are populated are Koločep, Lopud nad Šipan. Two out of three islands, Koločep and Lopud, are completely car free so you can freely roam around without unnecessary engine sounds. Most of the islands are known for dense vegetation and rich, crystal green forests. The Adriatic Sea surrounding it is full of fishes and sea shells and the beaches are definitely the best part of the whole experience. On Koločep, which is divided between two settlements, Gornje and Donje čelo, there are certain numbers of monuments that serve as the reminders of the past. Archeological remains of the times of Napoleon, Rome and Greece can be found there. Sarcophags, old chapels and churches are in majority. Koločep is known for its tranquillizing quietness so it can be your favorite Elafiti destination if you like to ease your mind for a few days. We mentioned innocent, gleaming beaches before. Lopud is most known for them. Your ship will take you to the island and will leave in the settlement of the same name. There are couple of paths from the Lopud that will guide you to the cove of Šunj, famous for its beautiful beach. For those who want the most of the island, there are numerous monasteries, fortresses and little churches scattered around the beaches. Finish your island touring by visiting the island of Šipan, the biggest island of all know for its olive groves, vineyards and huge number of interesting monuments.
Pelješac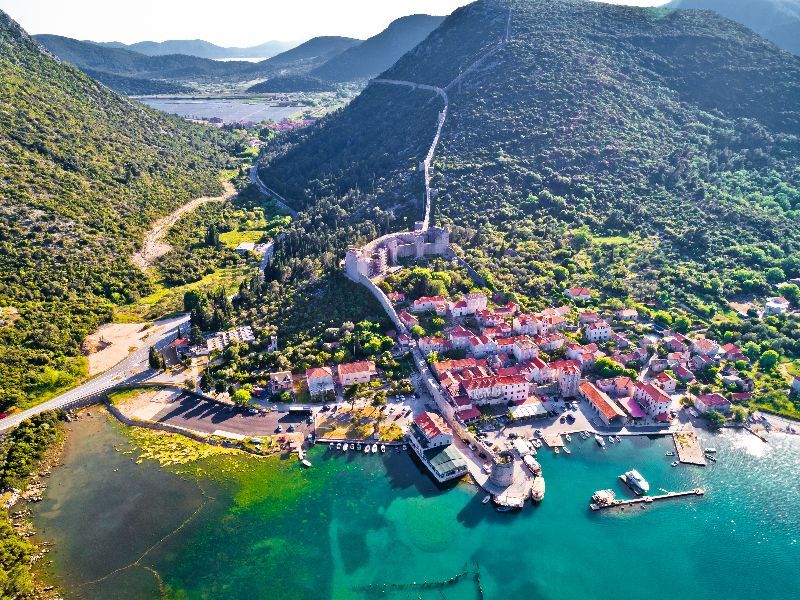 Welcome to the Peninsula of Pelješac, the second largest peninsula in Croatia after Istria. Many people who are seeking perfect day trips from Dubrovnik, end up here. Its appearance is widely recognizable among the tourists and beauty –seeking people of good will. Historical heritage will invite you to come and gastronomy will make you stay even longer. Gourmets like going there for opportunity of feasting shells from bay of Malostonski bay and to try some of the finest wines from that region, including Dingač and Postup.
For those who want to shake their bones and muscles, there are varieties of hiking trails located in the western part of the peninsula. Mountains of St Ilija and St. Ivan are perfect destinations for environment exploring and conquering of wilderness. Recreational surfers will find their little piece of paradise by visiting Viganj. Because of the strong, ferocious winds, surfers are enjoying wave riding when the sea is angry. The whole island is rich with olive and pine groves and you will feel the aromatic scent of agriculture everywhere you lay your foot on. While going around the peninsula, reserve some time for visiting Ston. It was one of the most important places of Dubrovnik republic for economic and strategic reasons. The whole place is girded with monumental walls and bastions, built in 14th century. Mostly preserved are the other Renaissance and Gothic buildings from that era including the Gothic –renaissance Palace of the bishop of the Ston, St. Blaise's Cathedral and Rector's palace. It is worth mentioning that Ston is known for its salt works and also oyster beds. Salt business has been going on for many centuries and is vital part for local economy and life of people in general.
Visit nearby Konavle region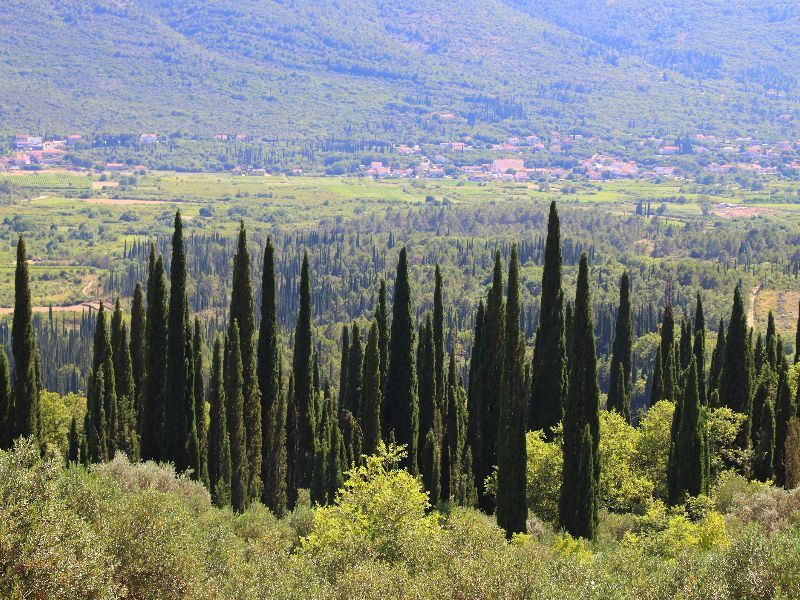 Welcome to Konavle, the most southern part of Dubrovnik's Riviera. Day trips from Dubrovnik are not complete without visiting this pristine piece of land. The name "Konavle" has roots in local dialect. "Konali" means "channels" and the name is connected with a fact that, in ancient times, viaduct carried water Vodovađa (settlement near Konavle) to Epidaurum (today's Cavtat) It is the region where nature has spread its wonderful colors around hills, meadows, valleys and naked stones. Every tourist who stumbles across these beauties can bring home wonderful memories of untouched, quintessential nature and exceptional presence of flora and fauna. Its practical geographic position is connecting people from all around the Dubrovnik region in one place: Konavle Mountains are on the north, boundary of the Adriatic Sea is on the south, it is touching the bay of Kotor and the Peninsula of Prevlaka in the east and on the west, there is a certain incline to Obod and Cavtat. Tourists are greeted with well minded locals that are proudly speaking of local traditions, folklore and customs. Distinctive architectural styles and some notable monuments are making this region highly praised and recognizable. The climate is quite mild for most of the year so the region is suitable for visiting all year long. Regarding the weather, the most common cultures are wine and olive but also other fruit and vegetable cultures. Meet some available locals to discuss agriculture and bring with you some fruits and vegetables. If it is given to you, it is given with the most love and care. Accept it and enjoy the autonomous tastes!