The bridges in Slovenia are something special. They are like that one special set of toys that remind you of your carefree, joyful childhood. Although they are not grand in their appearance, Ljubljana bridges grow together with you depending on how long you stay in the city. Each and every one can tell you their background stories. You, as a patient listener, have to go across them to hear the whispery talk between the bridges and the river below. To prepare you for the Ljubljana bridge tour, we will mention some of the must visit locations.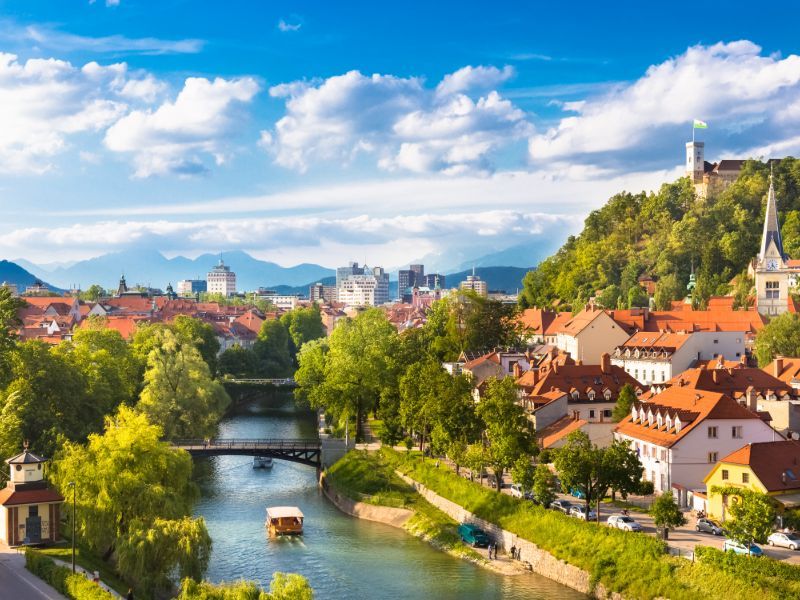 Dragon Bridge: One of the symbols of Ljubljana and probably the most attractive of all bridges. If you have a vivid imagination, you can picture yourself in a dragon tale from middle ages while you are crossing it. At each corner of the bridge, there are 4 dragons that protect the entrance. The bridge represents a very fine example of Art Nouveau architecture in the world. It was designed by a Croatian architect Jurij Zaninović.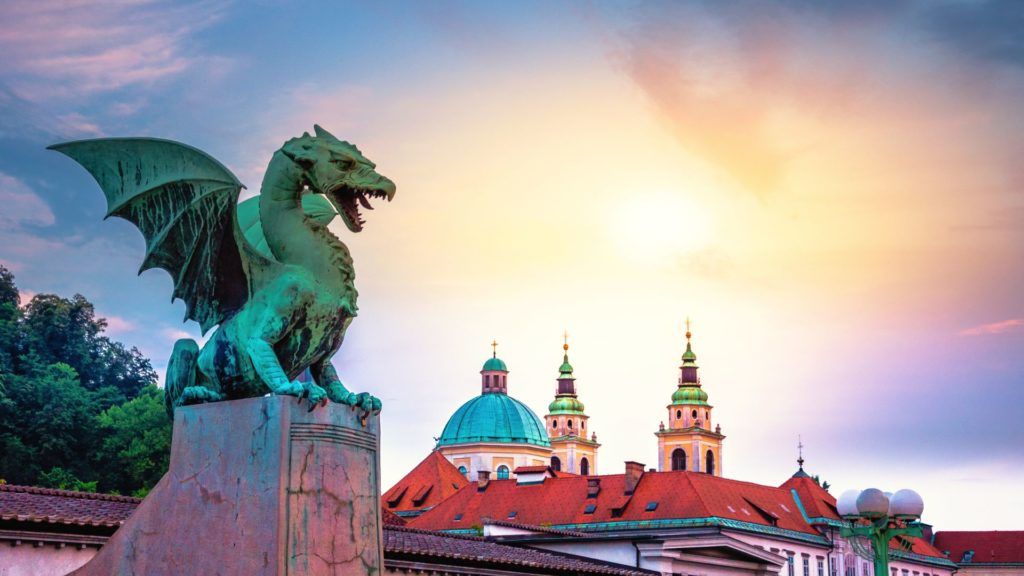 Tromostovje – Triple Bridge: Near the main gathering place in Ljubljana, Prešern square, Tromostovje nestled above the city river. This exceptional piece of architecture got its name in 1932 when the architect Jože Plečnik added two side bridges intended for pedestrians. In the old times, a wooden bridge stood at this very spot. But, it was replaced with a stone one in 1842.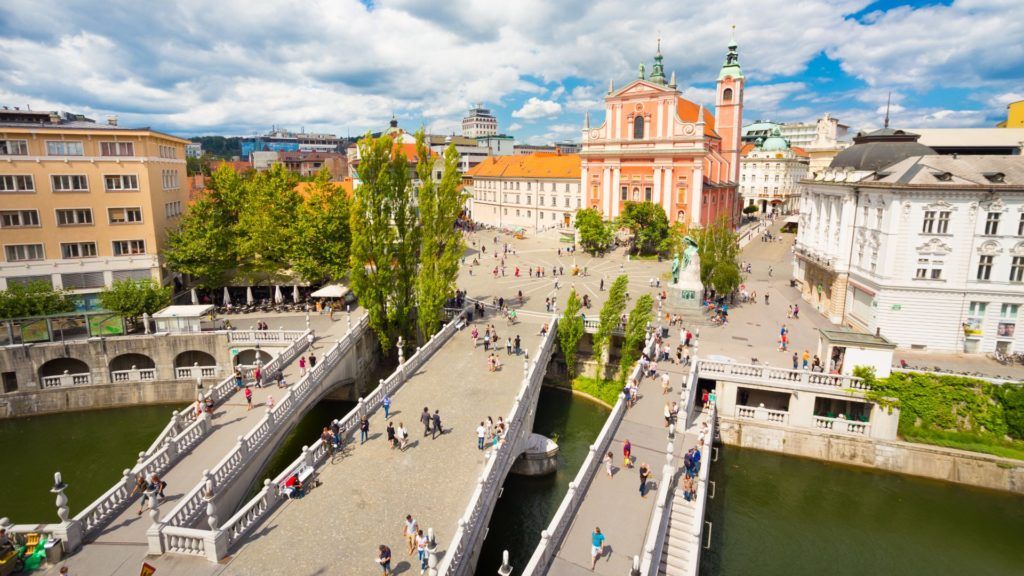 Ribja Brv – Fishmarket Footbridge: While crossing this bridge, you will be able to see through it while getting your feet warmed up by a special floor. This modern bridge is situated between Riblji Trg and Gerber stairway
Čevljarski Most – Cobblers or shoemakers bridge: Another bridge that was designed by the master himself: Jože Plečnik. It is made in Neo-Renaissance style and named after numerous shoemakers who made their living by selling and repairing other people's shoes in the middle of the bridge. Visit the bridge on Sundays to find petty, peculiar things on the organized flea market.
Šentjakobski most – St. Jacob's bridge: It is named after a St. Jacob's church nearby. Nowadays, the bridge is used for motorized traffic. If you continue upstream, the path will take you to Hradecky Bridge.
Hradeckega Most – Hradecky Bridge: The bridge originates from 19th century. It is the second oldest surviving bridge in Ljubljana and it is made after Ljubljana's mayor Johann Nepomuk Hradecky.
Prulski most – Prule bridge: This bridge is special because of its red pavement and semicircular viewpoint. Bricks are some kind of dedication to times when bricks were made at this spot. Also, the bridge is modernly equipped with a toilet and baby changing station. People with physical impairments can also cross it without a problem.
Hladnikova Brv na Špici – Hladnik Footbridge: The bridge is named after Franc Hladnik. He was a botanist, priest and founder of the nearby Botanical Garden. The bridge was specially made for recreational activities and cycling enthusiasts. It is also an initial and ending spot for boat trips.
Mesarski Most – Butcher's bridge: It is named after butcher's stands and booths situated nearby. But, in reality, it could easily be called the Lovers Bridge because of couples that come here to seal their love in form of padlocks. After that, the keys are usually thrown away in the river below.
Žitna Brv – Wheat Footbridge: Another bridge with a proper back-story! It was named after trading fairs that were held close to the bridge in 19th century. It is designed as a viewing platform and equipped with benches on both sides. Near the bridge, there is another architectural masterpiece of Jože Plečnik – River Gates. It is a place where Ljubljanica river is saying its last regards and greetings to the city of Ljubljana.
Do you want to know more about the capital of Slovenia? We invite you to learn more through the history of its bridges!