When people think of Slovenia, they often mention the blissful Lake Bled as one of the most divine locations. But, in case you want to extend your discoveries and find some places that are often overshadowed by the more famous landmarks, we've got some locations that we would like to recommend. So, gather with your friends and start planning your next journey to Slovenia. The lakes may seem simple at first, but you will keep discovering new activities when you hear about them.
Lake Zbilje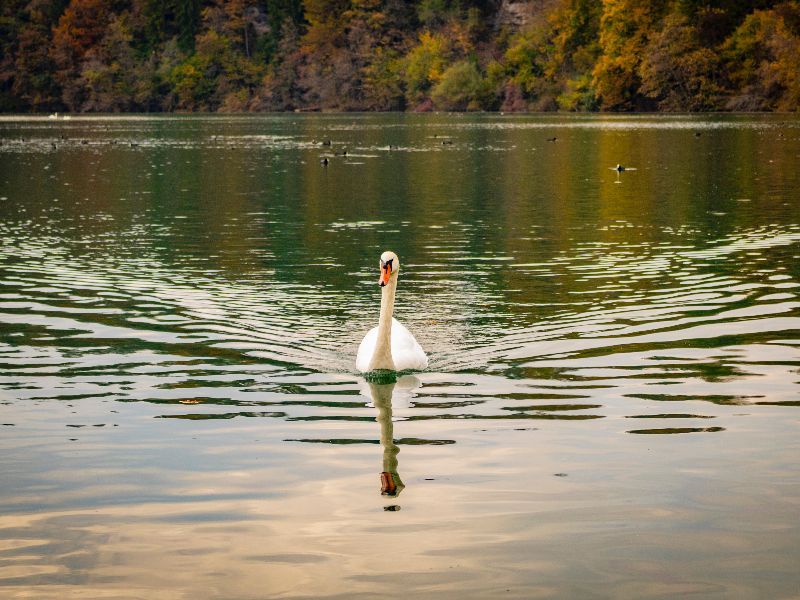 Although it is artificial, Zbilje Lake coalesces so nicely with the surrounding territory that you will immediately fall in love with it. It was created in 1953 when Sava River dammed so the water to the nearby Medvode hydroelectric power station can be provided. You will spend a tranquil weekend if you choose it as your next weekend destination. Rent a boat to reach the center of the lake and observe a play of swans that use Zbilje as their natural habitat. Near the lake, there is a bridge that will take you below the Smlednik castle, one of the most important buildings of that type in Slovenia.
Lake Rakitna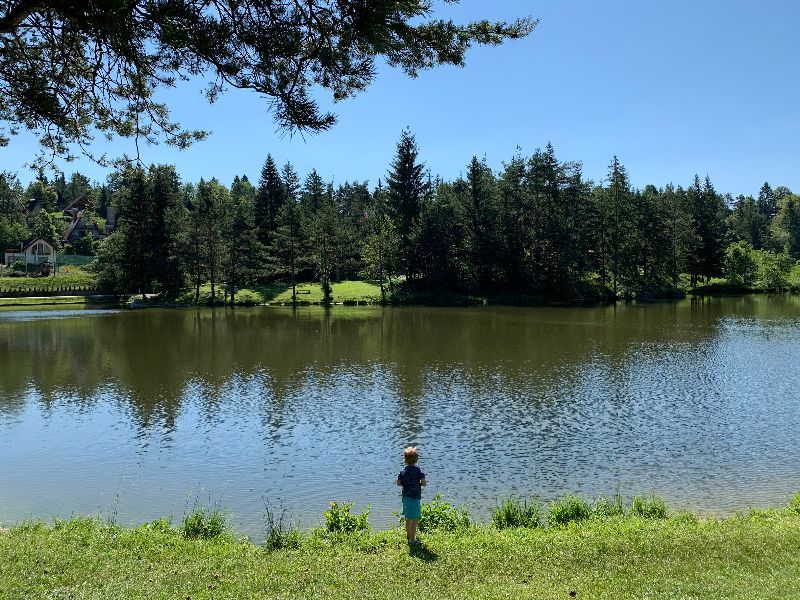 People who are visiting Slovenia for its health benefits are often attracted by freshness of Lake Rakitna. It is known for its healthy climate and air currents that come from Mediterranean and Alps. Also, there is a children health resort. Lake Rakitna is a perfect getaway destination for weekend travelers who are using the area for prolonged walks. In the summertime, the lake is suitable for swimming and in the wintertime, people are seen ice-skating on the lake's surface. Other activities include carp, trout and perch fishing. Cyclist and cross – country skiers like to gather here to indulge in their favorite activities. So, if you haven't got plans for the weekend, you will certainly fill your time by visiting this pristine lake.
Lake Podpeč
Although small, Lake Podpeč is very deep and it is an ultimate destination for waters that come from 7 karst springs which originate below the nearby forest. Among travelers and weekend tourists, it is a popular hiking spot and people enjoy Slovenian dishes in the restaurant located by the lake. If you feel like doing some fishing, go ahead. It is permitted even in the wintertime because the lake is rarely covered with ice. There are two mountain trails that will lead you to Planinca and Krim. Make sure you leave some time for ascending the hill of St. Anne. It is considered to be one of the top photo spots in Slovenia.
Lake Bloke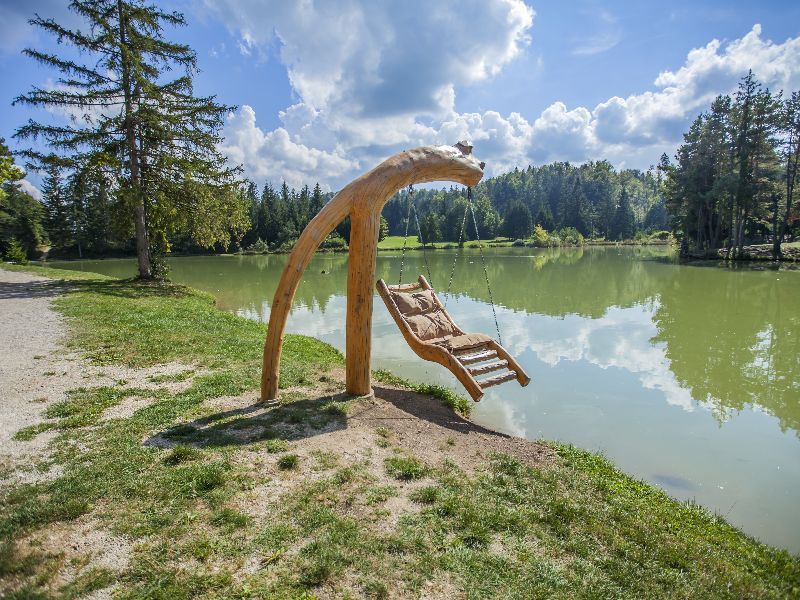 One of the most popular Slovenian weekend destinations for cyclist, hikers and travelers in general. It offers equal fun in the summertime and the wintertime. When the surface of the lake is ice cold, it summons ice –skaters to play on it in December and January. Few months later, when the ice melts, bathers are enthusiastically gathering here to refresh themselves. Kids are often thrilled to spend weekends here because special activities are organized for them by the lake. Also, fishermen found their piece of heaven since fishing is completely permitted.
Lake Jasna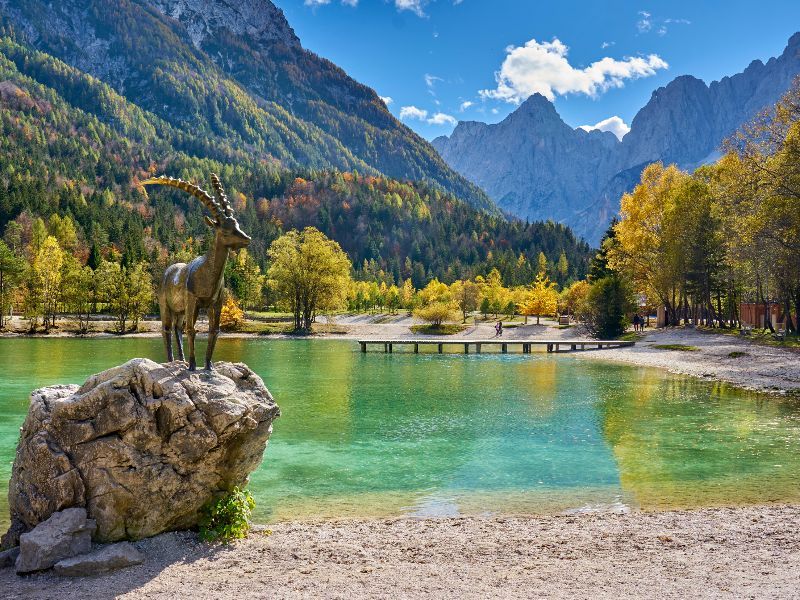 One of the most breathtaking views in Slovenia can be seen from the brink of Lake Jasna. If you fell in love while observing the picturesque, unprecedented town of Kranjska Gora, you will surely love one of its most famous lakes. 2015. Lake Jasna underwent the reconstruction which boosted its popularity. You can enjoy in new beach areas and better access for swimmers/bathers. Enter the water and find a convenient spot in the middle of the lake so you can observe how the daylight is playing with the majestic mountains in the background.
Lake Trboje
In these present days, the lake became a home to many species of water birds. One of the official bird species that is often connected to this lake is goosander. People who were analyzing this lake in the past discovered spots that have a healing energy. So, if you are looking for a place to calm your nerves, you can check Lake Trboje and its surrounding sites. Cycling paths are constructed in the lake's vicinity; make sure you bring your vehicle when you come here for your weekend trip. But, since the water is so beneficial for your health and overall spirit, bring some bathing equipment and feel your body energy being cleansed.