Traveling with the kids can be quite challenging. However, they say good planning is everything so why not travel stress free and securing all the fund things to do in advance. The activities have to be quirky, unusual, creative and a little bit strange for kids and parents to have fun. We are about to present some activities that could be potentially interesting for your child if you ever decide to travel Slovenia. This itinerary is specially dedicated to activities that will make heart giddy!
Aerodium Logatec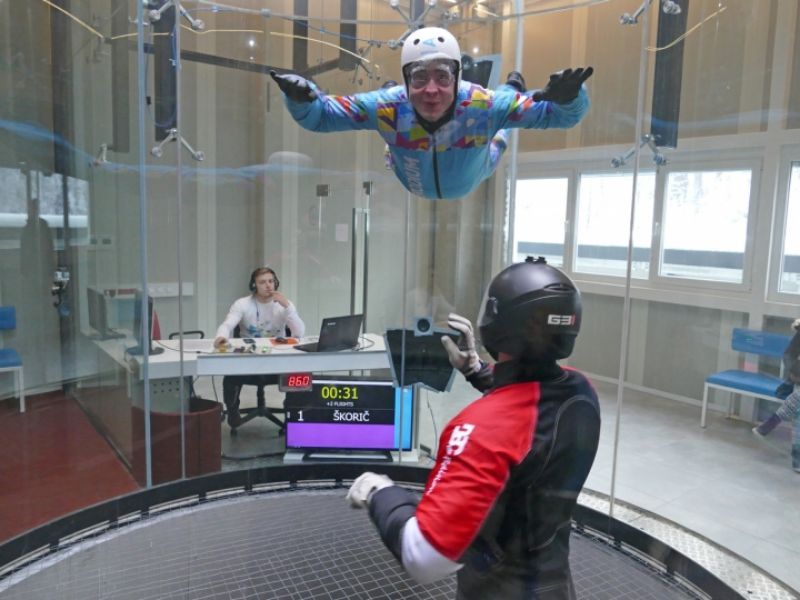 Sometimes, we all want to fly like a bird and discover new, unimaginable places. In Aerodium Logatec, your dreams will come true for a couple of minutes. You will be put in a modern wind tunnel in which you will levitate and see what it is like to be in the air. Aerodium is one of the world's leading manufacturers of vertical wind tunnels and also the main global leader in flying performance. While in the tunnel, you don't even need wings. Just let yourself go and allow the air machine to elevate you high above the ground. Just simply listen to the advices of the instructor who will give you needed equipment and enjoy your air adventure. The park is suitable for kids, families, groups of friends and love couples. Fly like an eagle and let the wind guide your way!
Orienteering Park Kekec Kranjska Gora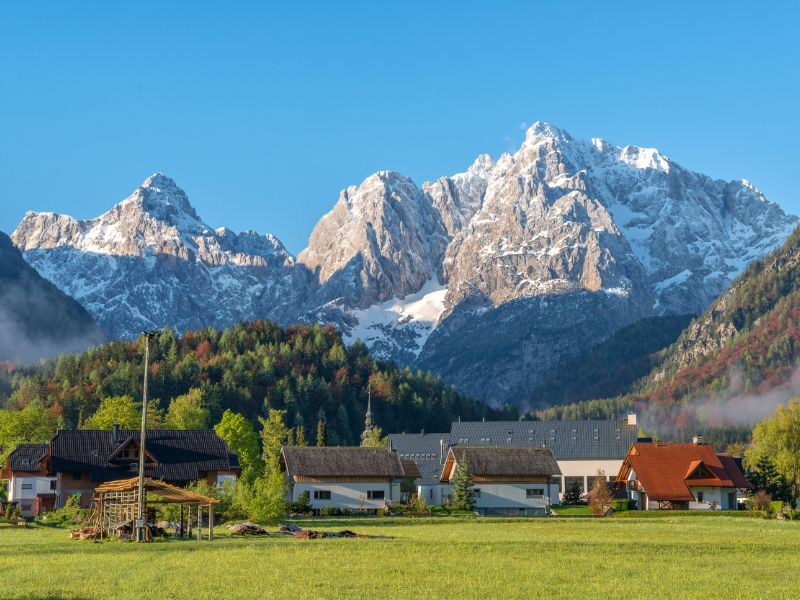 Kranjska Gora is a small town which is equally attractive in the summertime and in the wintertime. In both cases, tourists are gathering in huge masses to enjoy the look of nature and pleasant scents of herbs and forests that are breathing deeply. It's a perfect place to come with your kids on a weekend trip. While there, consider visiting Orientiring Park Kekec Kranjska Gora. You will go on a real adventure and even receive tasks at the starting point. The main goal is to visit all the locations that are connected to the famous Slovenian novel Kekec. But, don't worry; a guide will give you some necessary insights about the novel and the characters. When you receive all the information, go from location to location and obtain a stamp at each point. The person who returns first is the winner. Your children will surely be satisfied with the whole experience as they will even learn something new about rich Slovene nature and its resources.
Camp Colpa
Welcome to the most Southern region of Slovenia – Bela Krajina. Visitors who decide to spend some time at Camp Colpa are often stunned by pristine, unspoiled nature and they very much enjoy the local gastronomy. Start your day by swimming in the Colpa River and spend the rest of it indulged in various activities which are the essential part of this territory. You can go canoeing, rafting or just play volleyball with your friends by the river. If you come with your children and want some time alone, leave them in specially organized adrenaline park Podzemelj. At the same time, you can enjoy Finnish sauna in one of the relaxation corners or even indulge in Eco glamping experience in Celtic Lodge.
Geocaching
Treasure hunt: Welcome to treasure hunt without boundaries! Yes, we say this in the most literal way. Thanks to the technology and mobile apps, geocaching is inviting you to find various sites and locations around the world. Of course, Slovenia is one of the countries that are supporting this geological – technological project. To start your tours and discoveries, you just need to book your stay Camp Kolpa which was mentioned before. You will receive all the crucial information there and you can start your treasure hunt around Ljubljana. Outdoor staying was never so much fun before!
Soča river kayaking
Kayaking on Soča river is a popular activity for enthusiasts around Europe. There is a variety of courses suitable for beginners and more experienced kayakers. All in all, while you are fighting off the waves and fierce rapids, enjoy the sublime nature that is opening in front of you. Four courses are available, you can go on Soča Bridge Lake or Rabelj Lake if you are a beginner or choose a Soča River or River Koritnica if you feel like you can conquer more demanding twists and turns. All needed equipment will be provided as well as a professionally trained guide. Fill your blood vessels with adrenaline and your lungs with crystal clear air!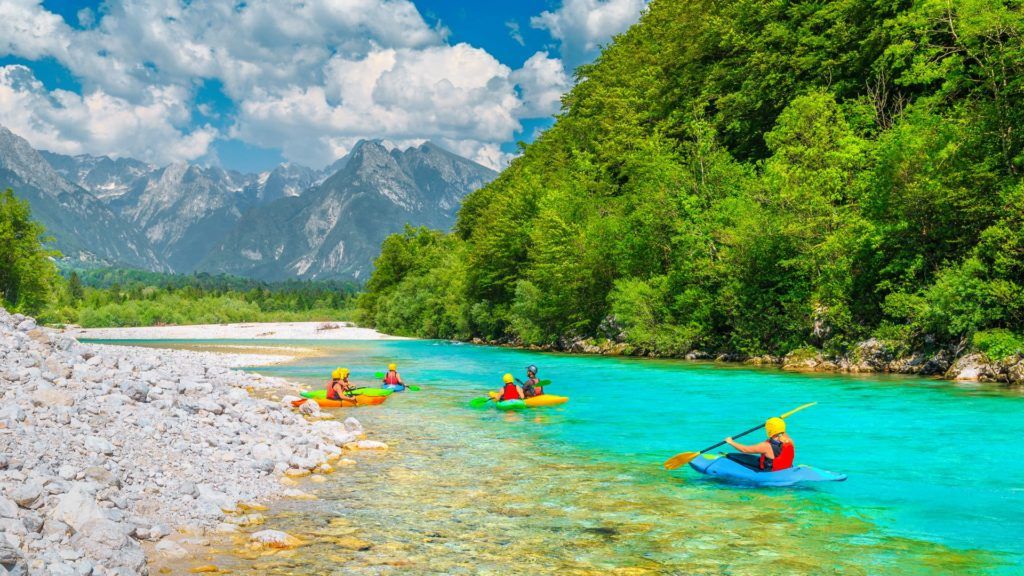 Bled biking tours
One of the best ways to get to know Bled is to go around the lake and nearby territories by bike. No matter if you want to go around and discover places alone, with your loved one or you are in the midst of a journey with your children. Most of the tracks are less demanding, so older tourists can enjoy too. There are no specially made lanes for cycling. But, since the traffic is light, you can use roads between various towns and villages for short cycling tours. If you are not demanding cyclist, you can choose to go through the valley of Radovna or bike to the hill of Pokljuka where the tree shadows will guard you from the sun. But, be careful. Off road cycling is not allowed anywhere in Slovenia so make sure you always use marked and public roads.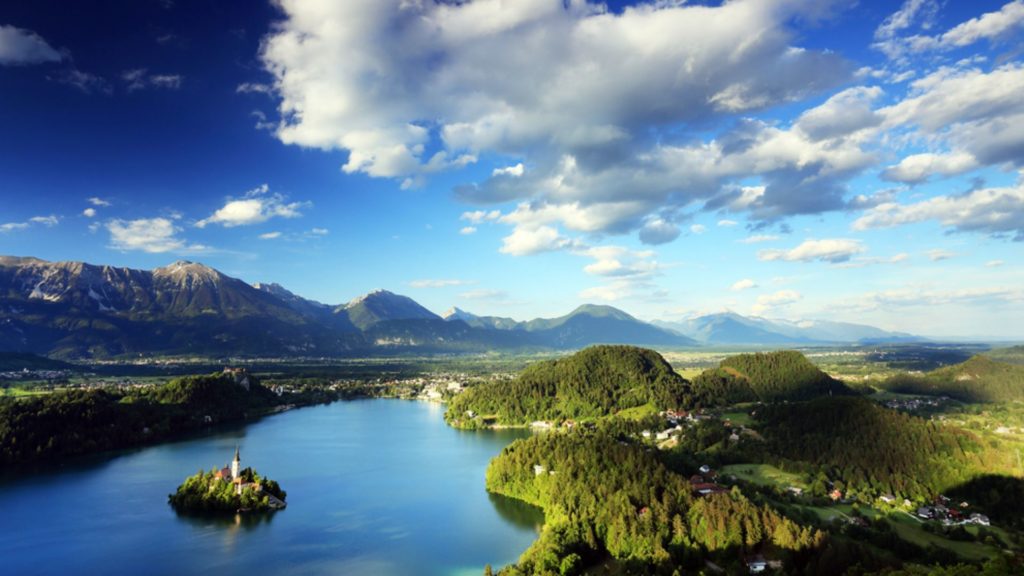 Adrenaline park Bohinj
This park is suitable for children older than 11 years and their parents. Everything is organized in a way that certain challenging tasks have to be done. You can indulge in various activities by yourself or in a group. Expect the unexpected but, in the same time, don't worry about being confused. An experienced instructor will guide you through all those challenges. One of the most exciting attractions is a giant swing. You will be tied on a rope with a climbing belt and pulled to the height of 8 meters with a help of lifting ropes. After you unbuckle yourself, you will start swinging wildly. For most of the guest, the swinging rope is the peak of the whole program. The whole park has not only an entertainment appeal, it will also help you with concentration, coordination and organization abilities. Do your tasks wisely, with passion and most important – don't forget to have fun!