Sometimes, buying as souvenir can be really tough. But, if you have some pre-existing knowledge about the region you are visiting, maybe you have some ideas what to buy. If you don't, we will present some of the things you could buy while roaming Croatia. Croatian history brought us products that are respected in the whole world and today, you could buy replicas for affordable prices. If you need ideas for your Croatia journey don't forget to visit our sample itinerary page where we highlighted best itineraries to date. If you want to see highlights of the country, and come across this authentic souvenirs, we highly recommend our Croatia explorer in a week itinerary.
1. Traditional Croatian cravat (tie):
In today's world, a tie is an essential part of man's attire. But, did you know that this item originates from Croatia? In the year of 1630., King Louis XIII was impressed by pieces of fabric that soldiers were wearing around their necks. Very soon, these apparels became the latest fashion in Paris and other cities. Originally, cravat was just a simple bandana that Croats wore in the Thirty Year War. The rest is history. In today's world, you cannot see formal occasions without the usage of famous cravat.
2. The Šestine umbrella:
When planning to leave Zagreb, you need an authentic souvenir. What is better than the umbrella from Šestine? This umbrella is a crucial part of the Šestine folk costume that people from that neighborhood used in everyday life. There is a certain legend about the recognizable red color of this umbrella. It symbolizes love between a young couple: Jankić and Janica. Their story tells us that their strong love turned their black umbrella into a red one.
3. Samobor crystal:
The town of Samobor is known for its delicious cream pies. But also, there is a production of high quality crystal that can be a valuable and long-lasting souvenir. The tradition of making it lasts for more than 170 years. They are all hand made by excellent masters and the special manufacturing procedure is making crystals unique in the world.
4. Pag lace: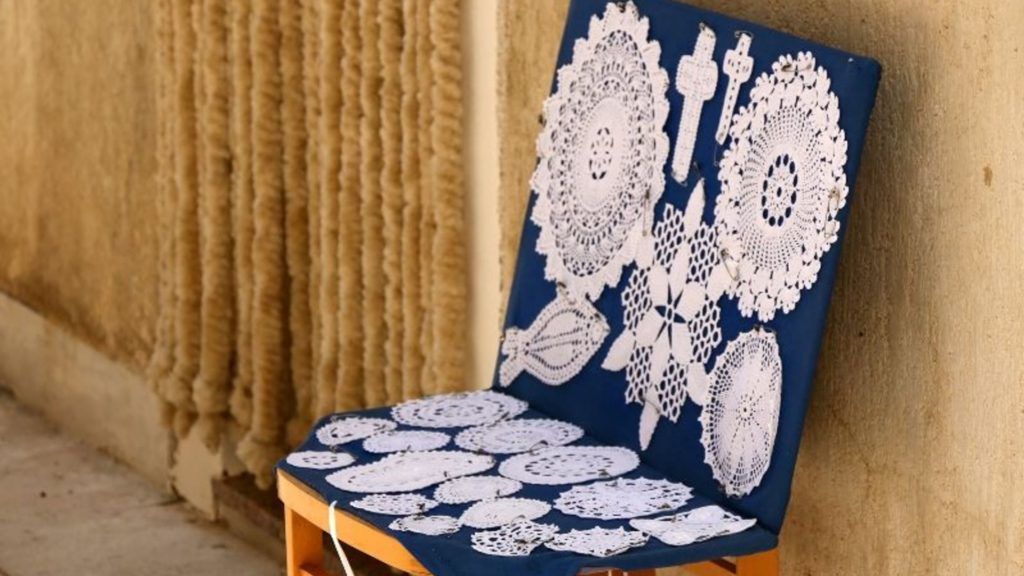 If you want to know about a true complexity of handworks, hear a story about the famous lace from the island of Pag. The traces its origins from the techniques found in Eastern Mediterranean. From the Renaissance time, women of Pag created numerous peculiar lace patterns and made various items only with the skill of their precise hands. Most often, women didn't even look at the drafts; they just copied work from their mothers. There is a handful of interesting words connected with lace making. Retičela, a rectangular pattern on folk costumes, obameta, a type of stitch, pokrivaca, women's head scarf. The women of Pag call this kind of needlework "Paški teg". It means "Women's needlework".
5. Wooden toys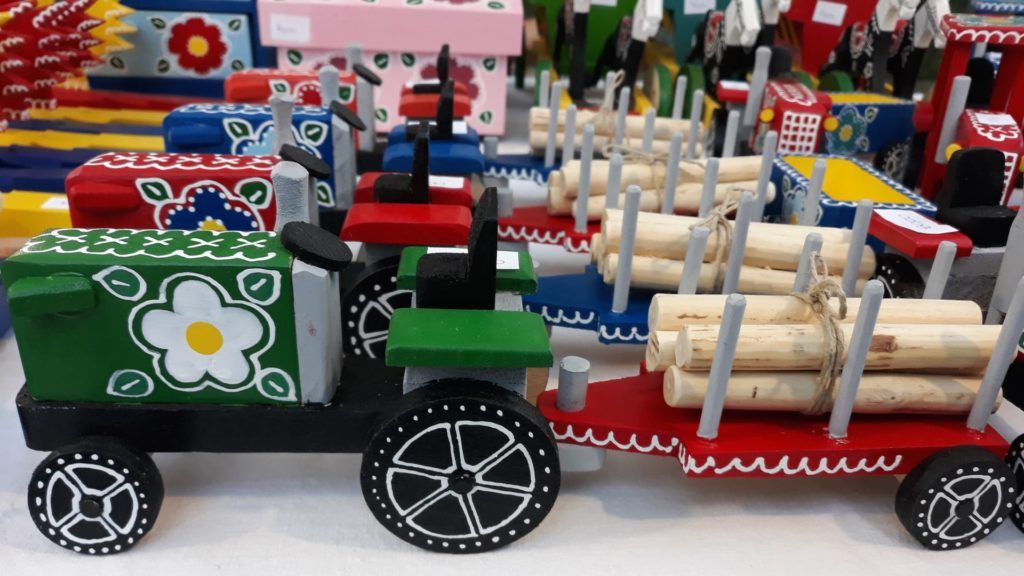 The craft of making toys from Croatia was included on UNESCO intangible heritage in 2009. This precious tradition originates from Croatian Zagorje and even today, the old techniques are still cherished and respected. The toys usually vary from everyday items, animal shapes and tamburitzas (traditional string instruments). The years are passing and the number of toy types is increasing. But, the way of making remains the same.
6. Vučedol Dove:
This dove is one of the main Vukovar symbols from the history. Also, this seemingly simple but significant dove is a symbol of fertility. It was made between 2800 and 2500 years B.C. It also represents a symbol of new, arising European civilization that began to develop some 25 centuries before Christ. Today, you can find it on the backend of 20 kn banknote and as one of the primary souvenirs of Croatia, especially Slavonia.
7. Licitar heart:
In Croatia, Christmas is not Christmas without an appearance of famous licitar hearts. Although they are made from edible ingredients, licitars are usually used for decoration purposes. Also, various shapes of licitar products can be a perfect gift for your loved one, especially those shaped like a little heart.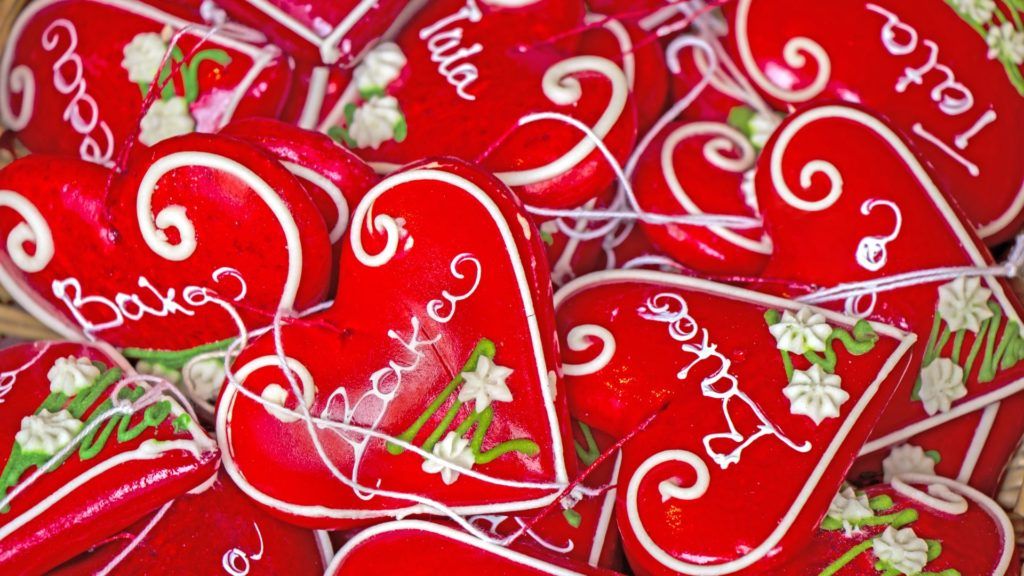 8. Kažun from Istria:
Istria sightseeing is not complete without observing of famous Kažuni houses. Those houses are so small that, in the past, barely 3 people could fit in them. There are approximately 5000 kažuns along the region of Istria. One of the recognizable souvenirs from Istria are miniature Kažun houses. So, make sure you get a little home for your home.
9. Lavender: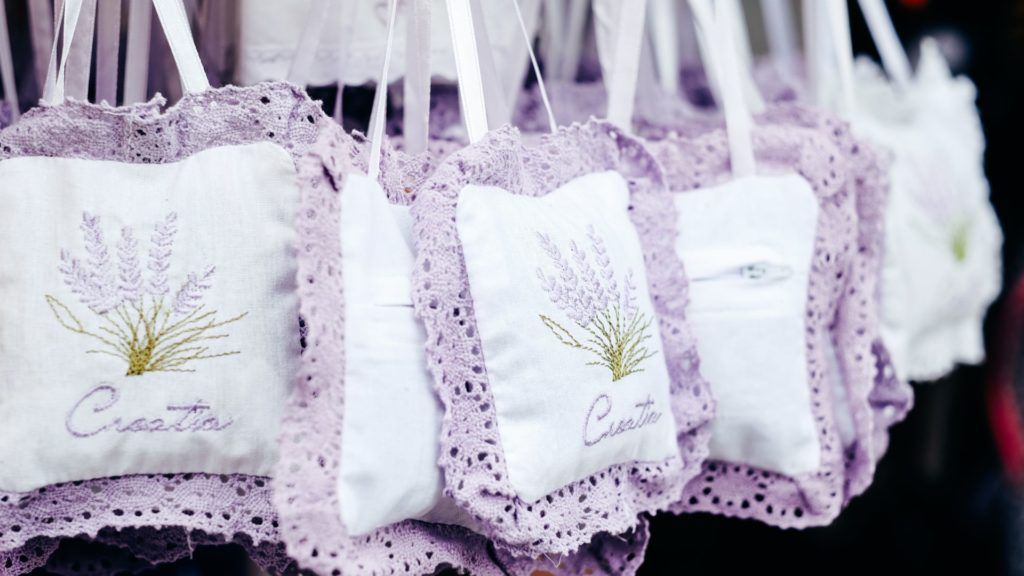 While in Hvar, could you resist the rich and powerful scent of lavenders? This prolific plant is scattered on fields across the whole island in settlements with charming names like Zastražišće, Gdinj, Bogomolje and Grablje. Don't leave Hvar without getting some lavender to use it as a perfume or insect repellent.
10. Zovnica:
A traditional folk costume is not complete with inclusion of Zovnica. In the old times, people were wearing this colorful handmade bags on Sundays or special occasions like holidays. The bags were very convenient for storing food. Today, Zovnice are used as stylish accessories and there are several designs inspired by historic models.
11. Gusle from Dalmatia:
Gusle is an instrument that produces music by pulling a bow over a strung string. Dalmatia is known for its traditional musical instruments and even today, the region is researched by musical lovers, musical experts and versatile musicians. Also, you can by gusle as a souvenir. All you need to do is to find a local musician that will teach you some techniques and local compositions.