Ćevapi are probably the most simplest and delicious authentic fast food on Balkans. But, although it is considered fast food, the process of making them is very delicate and only the real, experienced chefs can make extraordinary ćevapi. We are about to present some of the places in Sarajevo where you can try them. There will be many choices on your way so we decided to narrow the list on just 4 restaurants where the chefs are real masters for making this unique type of food. Take a look at this list and find out how ćevapi are not just basic finger food; it is the way of life for Bosnian citizens and people from Balkan in general. Our itinerary page is, among other things, presenting graciousness of Bosnian nature and authentic cultural sites. See more to finally book your vacation!
Čevabdžinica Željo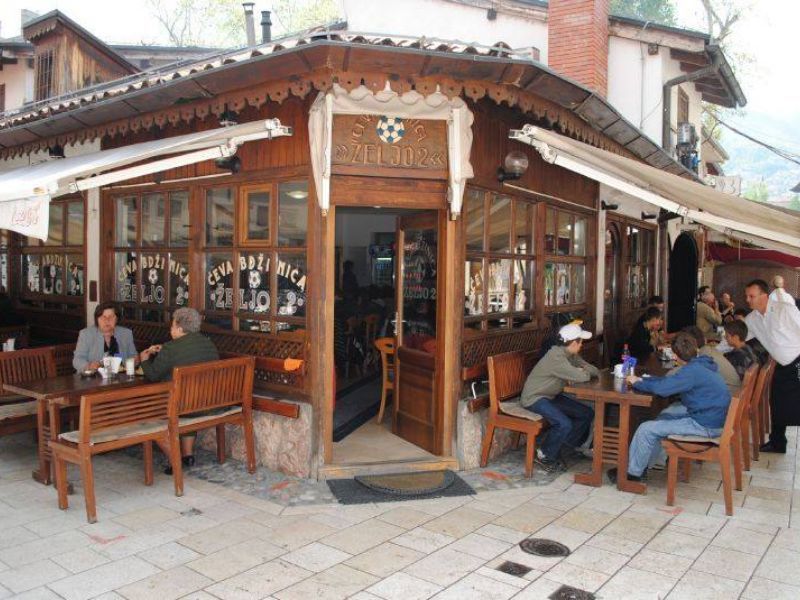 Situated by nearby famous Baščaršija, people tend to say that you simply have to try ćevapi in this place if you ever come to Sarajevo. It is like you never been in Sarajevo if you didn't visit Željo. Founded in 1968. Željo is serving čevapi for more than 40 years to its faithful customers and tourists. Through the years, many famous people had the opportunity to try this delicious meat fingers. The list of people includes footballers Robert Prosinečki, Slaven Bilić, singers Severina and Tony Cetinski and ex –presidents Stipe Mesić and Kolinda Grabar Kitarović. Couple of years ago, the owner sent an important message to everyone who will try his ćevapi after sightseeing tour of historic Bašćaršija: Real ćevapi cannot be eaten without onion! Side-sauces include cheese cream (Kajmak). Croats and Slovenians like mild paprika sauce too (ajvar) which is suitable as well. It is not recommended that you eat ćevapi with ketchup and mayonnaise.
Čevabdžnica Petica Ferhatović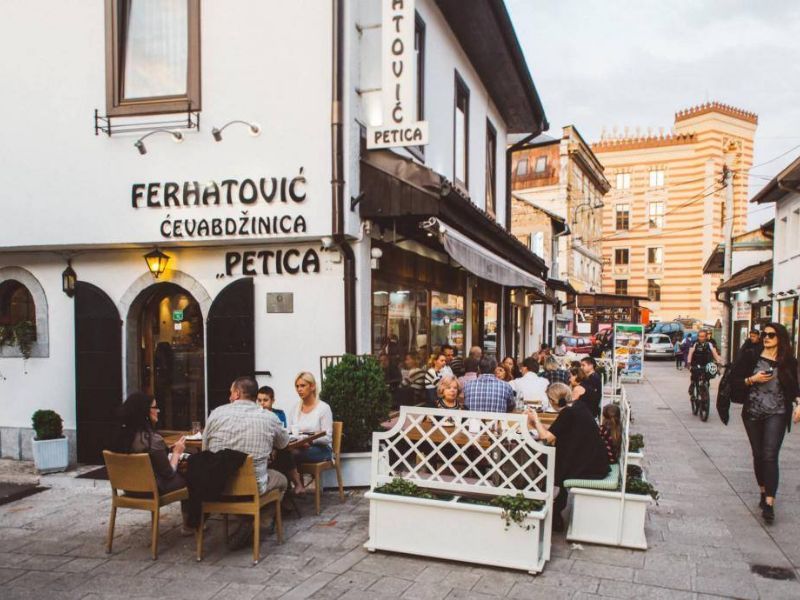 Another ćevap restaurant that is situated in the heart of lovely Bašćaršija. It was opened in 1984 when Sarajevo hosted Winter Olympic Games. Ferhatović family opened the first ćevabdžinica in Sarajevo in 1957. According to some rumors, it was the first ćevap restaurant in Bosnia and Herzegovina. Today, Ferhatović family is proudly praising its restaurant for its quality consistency, cozy and pleasurable interior and flawless service. Sarajevo people are gladly stopping in Ferhatović restaurant to have a quick lunch. It is also popular among tourists who heard many engaging stories about authentic Bosnian food in the center of Sarajevo. Ferhatović restaurant will surely make you carve for second helpings. You never get tired of ćevapi!
Čevabdžinica Hodžić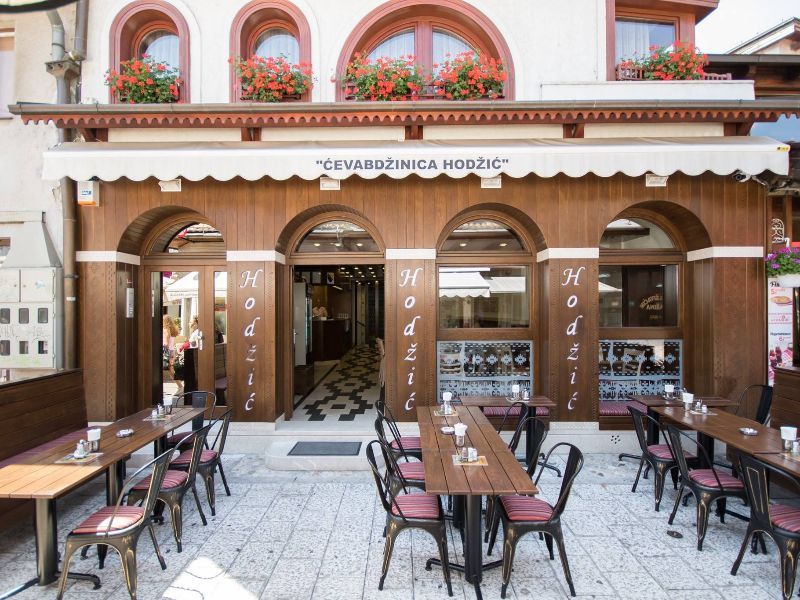 Delicious ćevapi are served here for more than 20 years. Because the food is made of high quality ingredients, the restaurant won the award Golden crown of catering 3 times. The offer in the restaurant is wider when compared to other ćevapi restaurants. You can also order meat on a stick and meat patties. When you come here, be prepared for big crowds. But the restaurant has a special underground room so you will probably find more place there. According to some reviewers, ćevapi that are served here are big and fat and they are also made without grease and other additives Ingredient quality is of great importance and Hodžić ćevabdžinica will make sure that you are served a top class meat.
Čevabdžinica Kastel
This popular food was served here for the first time in 1978. The restaurant retained its recognizable quality since then and one of the best Banjalučki ćevapi are served here. Ćevapi from Banja Luka are special in its preparation and appearance because they are made as one little tile of 5 cm. That's a big difference because other types of ćevap are made by roasting meat pieces one by one. The original recipe was left unchanged and they are served in traditional manner. Locals are coming here because the price is very affordable, staff is polite and food is tasteful just like 42 years ago when the place was opened for the first time.