Istria! What can we say more about this precious region? It is certainly a part of Croatia where you require extra vacation days to visit all the things you put in your itinerary. As for the towns and villages, every one of them has something special and charismatic that can amaze every visitor. So, put on your best hiking boots and start your car engine. Because, Istria will certainly reward your eagerness for exploring. To get the best out of Istria, this itinerary encompasses almost all the crucial segments of Istrian experience. See it to make a decision!
1. Splendid hotels
Hotel Park: Your accommodation units will be situated in the fragrant pine tree forest and you will have an unobstructed view on the island of St. Catherine and the old core of the town. The elegance of this hotel will follow you every step of the way. There are several restaurants where you can experience fine dining atmosphere and don't forget to buy something nice for yourself in the exclusive boutiques of the hotel.
Monte Mulini: Hotel Monte Mulini in Rovinj has just about everything for elegant, luxurious vacation. You will be treated by an endless blue sky that is opening in front of you from the hotel rooms. If you are with your loved one, visit the exclusive restaurant Chef's table or indulge in spa treatments that are organized inside the hotel.
Hotel Lone: Lone hotel In Istria will impress you with its modern furnishing and meaningfulness of architectural details. The whole hotel is like a museum of modern art. The big plus is that the beach is very close.
2. Graciousness of truffles and olive oils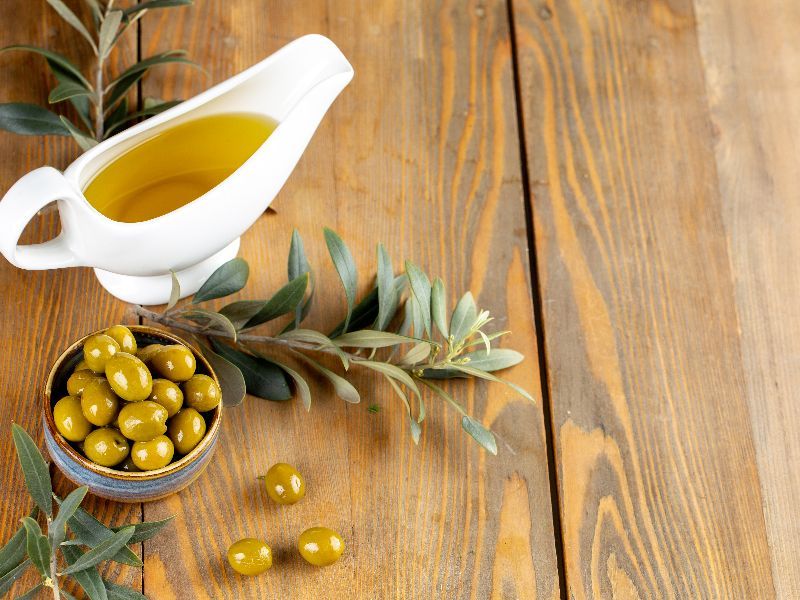 One of the best ways to meet Istria and its belonging territories is to indulge in truffle hunting. People discovered truffles in the grounds of Istria some 80 years ago. Locals immediately recognized its potentials and started telling the world about its aroma and deliciousness. Although truffles can be exceptionally expensive, tourists don't feel sorry about spending few hundred kunas more on their vacation to treat their taste buds. You can eat truffles as they are or you can try it in different products like cheeses, oils and sweets. The best way to learn about truffles is to go on a truffle hunt with an experienced guide. So, dress up properly and follow your leader on the hilly terrains of Istria. Knowledge about certain region is the biggest reward you can get. Of course, fistful of truffles is a big plus.
As for the olive products, isn't it great to garnish your dishes with an extra virgin olive oil? Well, while in Istria, don't forget to buy some of the finest olive oils as a souvenir. The love of the locals can be manifested in many ways. One is certainly a love for cultivation of olives and processing them into the olive oil. Many mills for oil processing are several centuries old and today, good people of Istria turned them into the restaurant where you will be served food with olive oil dressing. No wonder that Istria was named the best olive oil region in the world. Those who are enriching their meals with olive oil will certainly live long and healthy life.
3. Soft adventure activities to strengthen your body and soul.
Exploring the unexpected terrains of Istria can be tricky. But, you never know if the new adventure waits around the corner. So, to conquer the rural areas, rent a quad and start your discovering of the rural parts and villages that are peacefully standing on the top of the hills. If you are hill climbing enthusiast, walk between the villages and you will discover some places you didn't even know they exist. Of course, if you decide to take a bike, you don't need to worry about traffic on local roads, just stick to your side of the path. Unknown is the beauty of discoveries. You just need to look beyond what you see.
4. Refreshing water parks
Water parks are essential part of summertime entertainment. With couple of aquaparks scattered around the lands of Istria, your children will be thankful to you for bringing them to this region. One of the best sites for this kind of activity is Istralandia near the town of Novigrad. Since the place is suitable for the whole day stay, there are numerous activities that will entertain your children like animation programs and sport tournaments. Looking for an alternative? Try Aquacolors near the town of Poreč and see if you will get equally amazing experience.
5. The magnificence of Pula Amphitheater or Arena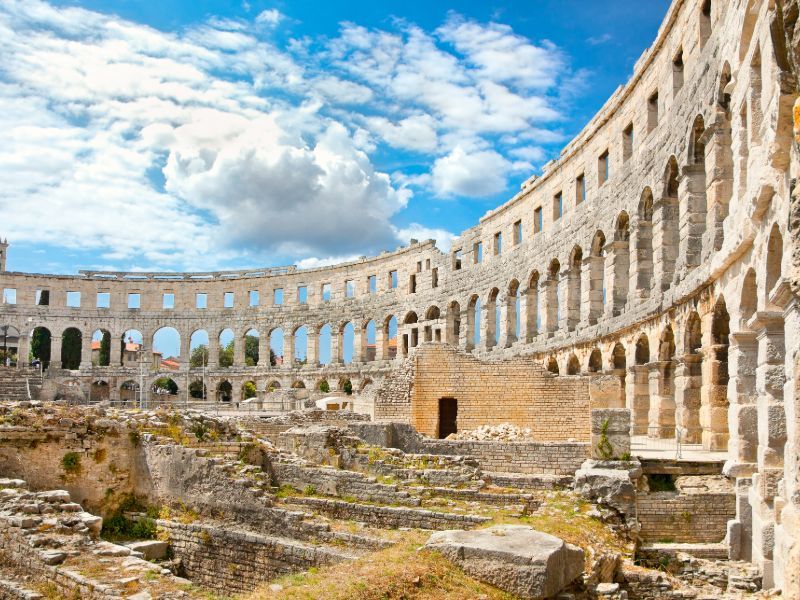 Visiting of Pula is not complete without observing the magnificent site called the Arena of Pula. It was erected in the 1st century during the reign of Emperor Vespasian. In those times, one of the main forms of entertainment was gladiator fights. People were gathering in this place to see mighty warriors fighting to death in front of noblemen who, very often, were deciding about the ultimate faith of the fighters. Today, the purpose of the Arena is very mollified. The venue is primarily used for shows, the famous movie festival and rock concerts.
6. UNESCO significance of Poreč: One of the Istria's prides.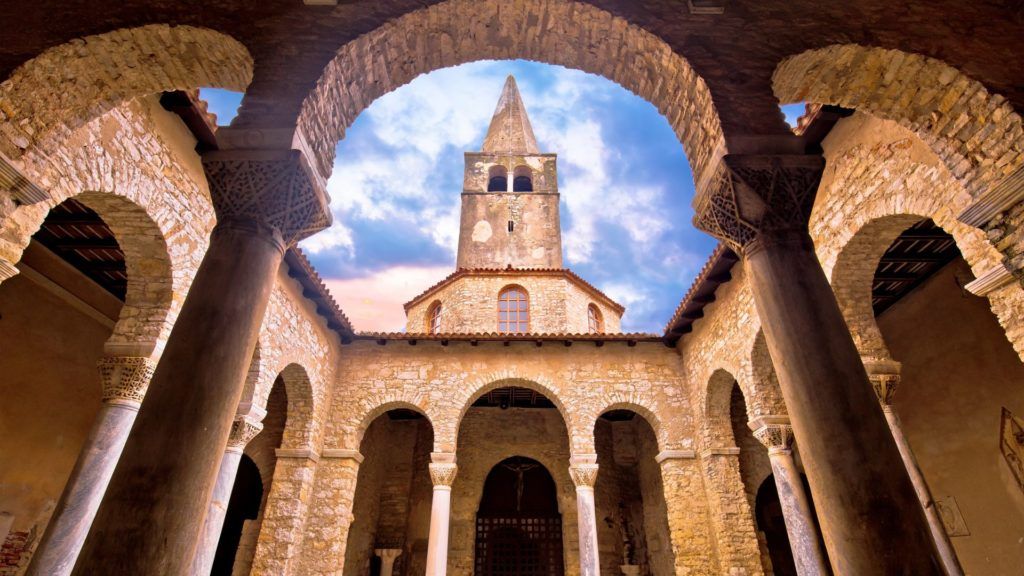 The great touristic sightseeing of Istria region isn't complete without visiting of Poreč town. Imagine a place whit old architecture and venues that have a Roman historic background. That's Poreč for you. People come for old churches, basilicas and ancient mansions and while they are there, enjoy in modern hospitality of bars, restaurants and shops. We don't want to say too much about the points of interest. We will say just one thing "If all paths lead to Rome, the roads at the exit of the eternal city will eventually guide you to Poreč"