Greek islands are like a box of chocolate. Maybe you already know what you're going to get, but flavors and textures inside are boosting levels of serotonin in your brain. We hope you have best camera available with you and that you are ready for walking under the warm sun. Because, when you visit Cyclades islands, every problem in your head becomes unessential for a week or two. After reading this blog, you will probably have an urge to spend your vacation on one of these islands. Our itinerary page will help you with your vacation planning.    
Mykonos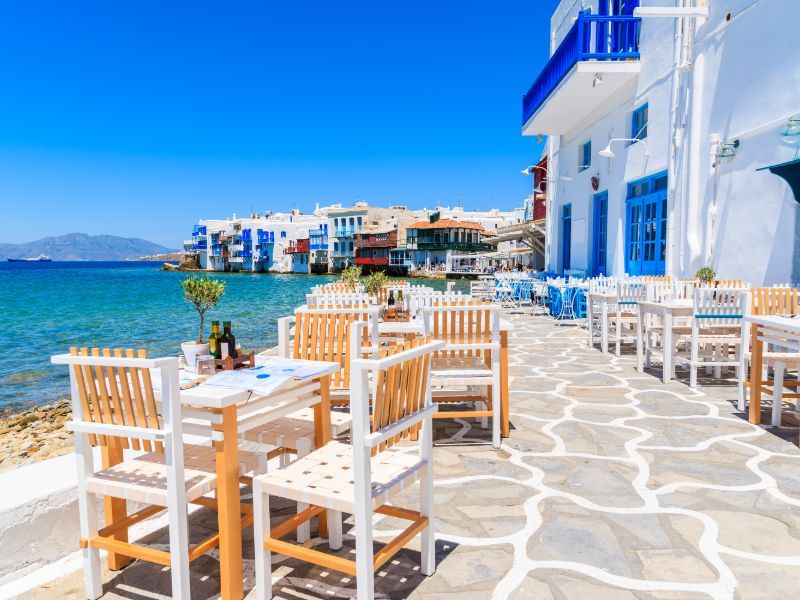 It is an island where glamour meets simplicity. No matter what how old you are, you can always find something that will meet your expectations at Mykonos. The capital town of Hora is an outstanding example of Cycladic architecture and a must visit sightseeing point for its visitors. The streets look like they were made in some kind of highly artistic cartoon. It is a maze of narrow marble streets and a set of whitewashed houses with wooden frames. Visit Matoyanni street where you can have a lunch/drink and buy something in brand stores. When ready, leave the main town to visit Alefkantra which is also called "Little Venice". The settlement is mostly marked by mansions with multicolored balconies and classy windows. It is a perfect place for relaxing and observing walloping windmills that are spinning near you. Mykonos is also known for its beaches so make sure you visit at least 4-5 of them during your stay.
Santorini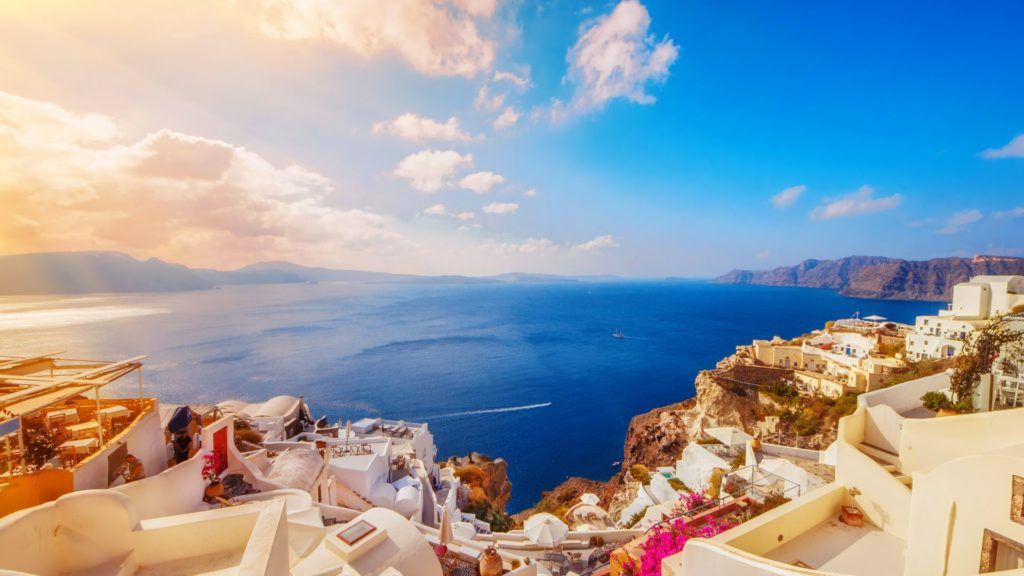 An island where your dreams enter the dimension of reality. Santorini is a place with one of the most beautiful sunsets in the south of Europe. Wherever you are standing on this island, your eyes will be catching unprecedented panoramas that open in front of you. Also, if you are going on vacation to relief your legs, you simply have to spend at least one afternoon in one of the volcanic sand beaches. The advertisement of the island is mostly focused on caldera-edge cliff tops on the Santorini's west. With that said, the main places for your sightseeing adventures will be Fira, the capital town of the island, and Oia. Walking on calderas between settlements can be quite an experience so we wish you many pleasurable hours of hiking beneath the sunset and observing breathtaking landscapes. At the end of the day, find some nifty spots where you can try delicious dessert vine Vinsanto.
Paros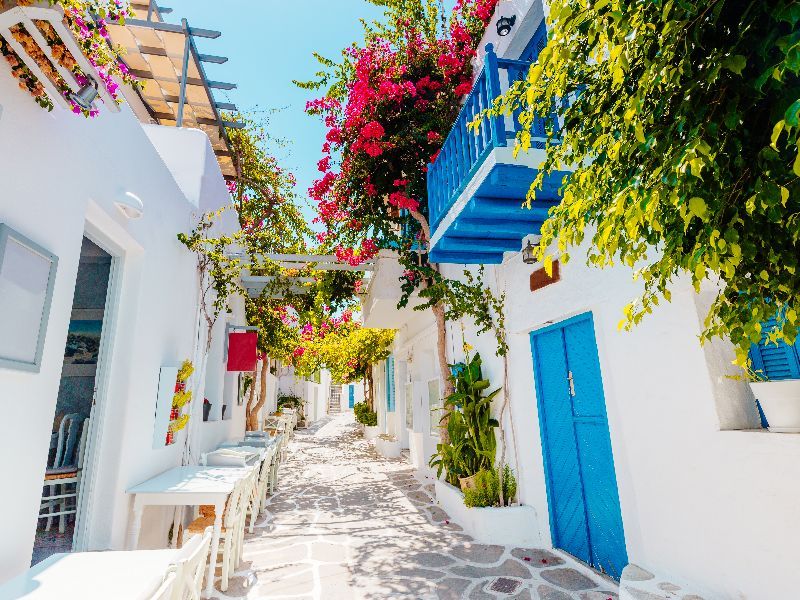 Rarely you can find an island that has something for everybody. Well, Paros island is so simple and suitable for all groups of tourists that you can enjoy in its contents even if you visit it for a one day trip. Paros island has 120 kilometers of coastline with endless rows of glimmering, golden-yellow beaches. Also, because of its picturesque mountains, it offers one of a kind opportunity for photo shootings. The focal points where tourists and locals gather in big masses are Parikia and Naoussa. There, you can have a decent lunch, drink a favorite cocktail and even shake your body the whole night in numerous nightclubs and bars. For more serene atmosphere, visit villages like Lefkes and Marpissa and educate yourself about local traditions and customs.
Naxos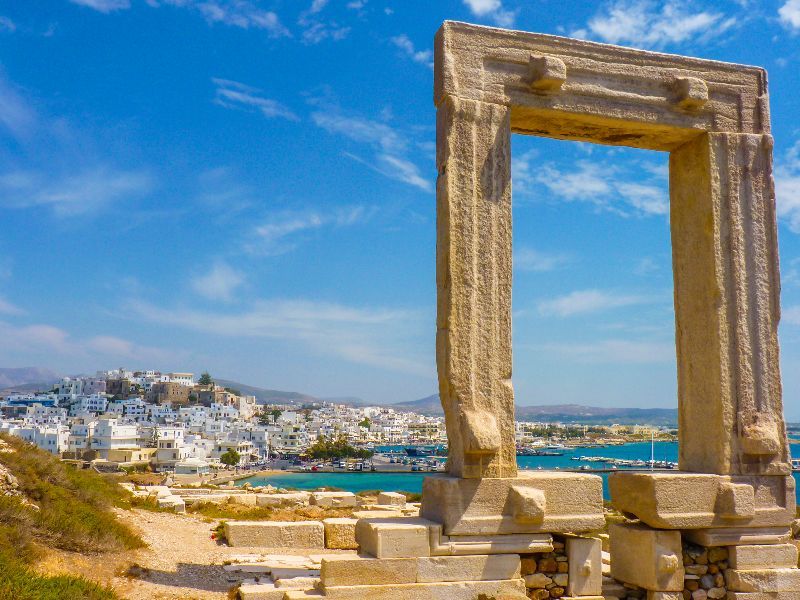 One of the greenest Cyclades islands. Its today's appearance is connected to the influence of Venetians and Franks in the past. People who come to Naxos like to combine the sightseeing of precious monuments and observing the colorful landscapes that are beautifully presented in rural territories. The most famous monument is Portara – gate that resisted harshness of time and today represents an ancient temple dedicated to Greek god Apollo. To see how the local architecture is in sublime symbiosis with buildings that have Venetian influences, visit Chora, the main town of Naxos.