In this world, there are islands which you visit and they don't make a specific impression on you. There are also some islands that you find fascinating but you never come back because you are attracted by some other places. But, when it comes to Santorini, you just have to make some life compromises so you can visit it numerous times. We knew that you fell in love with the place by reading all kinds of touristic blogs. So, we decided to make a list of 5 places you have to visit on Santorini with your love partner. Love is in the air, and the air will guide you to this majestic island. If your spirit is free enough to continue roaming through Greece and its islands, visit our itinerary page to plan your next vacation.
Oia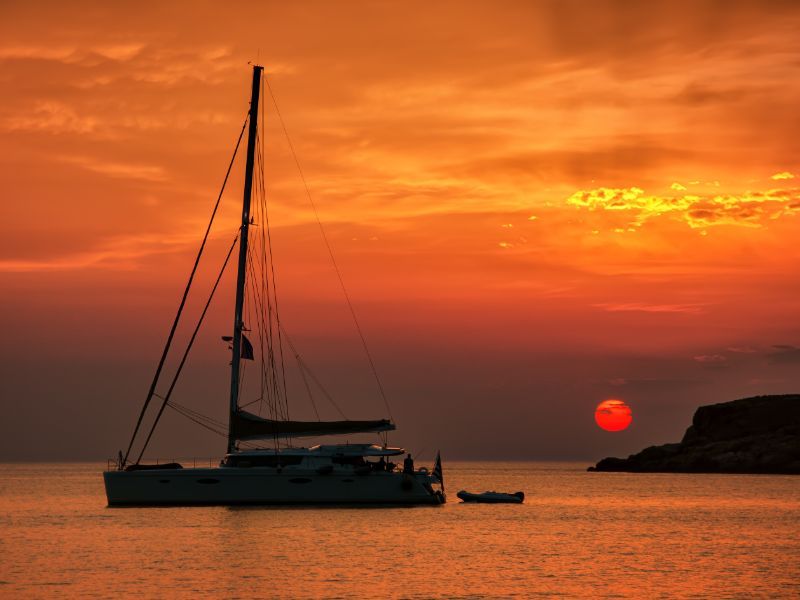 When it comes to Santorini, visiting of Oia village is an essential part of the trip. Just as you visit the Eiffel tower when you come to Paris, you simply have to come to Oia while going around Santorini Island. Many couples come here to seal their relationships and those who are just married, choose Oia as their honeymoon destination. Nobody can resist those whitewashed houses that are scattered around the village. Also, since there are many vantage points where you can observe surrounding islands and territories, you can spend many days choosing the best spot for taking some convincing photos for long lasting memory. Restaurants in Oia are specially positioned to give you the best observing spot possible. When you see the views of the neighbor island Thirassia and Volcano of Palia, you will almost forget about the lunch you have in front of yourself.
Akrotiri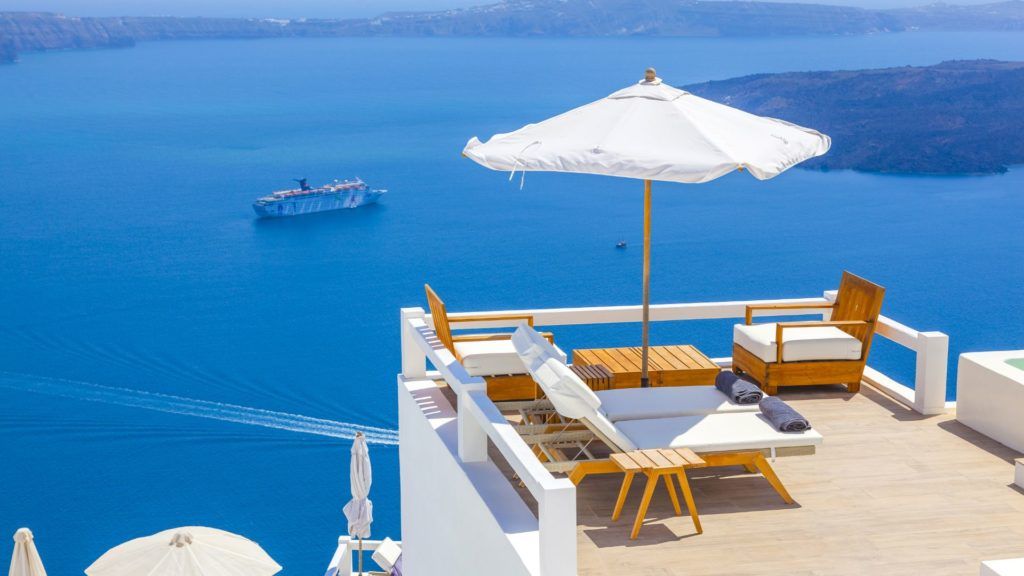 If you going around Santorini with your guide, listen carefully because he will uncover some of the fascinating legends about this place. The site itself dates to as early as 3000 B.C. and was destroyed in volcanic eruption in 1627 B.C. This is one of those Santorini places that are often overshadowed by the more popular destinations. The place often lacks other tourists. But, if you plan to spend uninterrupted moments with your love partner, this is a perfect place to be. Today, Greek culture is often put on the side in favor of more contemporary features and ways of life. Although, if you come close to Akrotiri, you will be more close to national values.
Imerovigli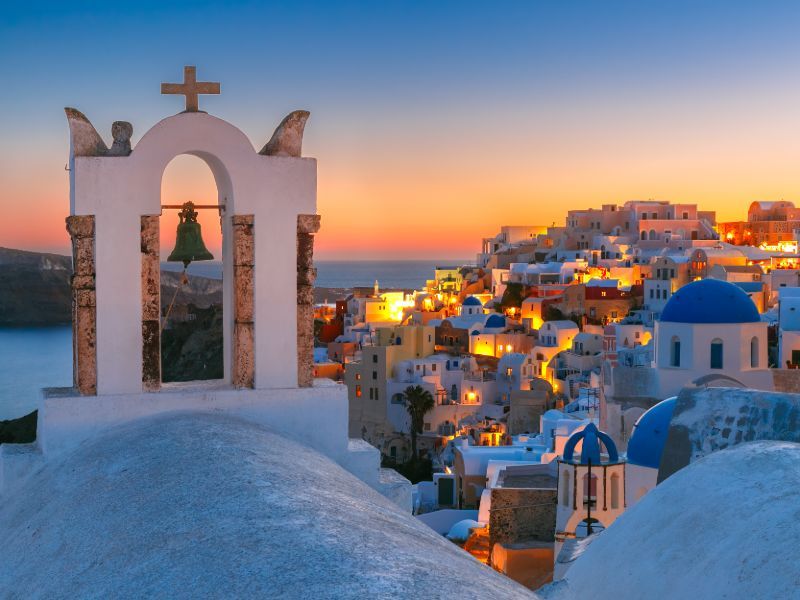 For some people, the search for the perfect sunset spot is a never-ending task. But, to make your journey shorter, consider waiting for the sunset moment from the brink of Imerovigli village. People who waited were astonished by the play of the sun and colorful patterns on the sky. That's why some people called it "The balcony of the Aegan Sea". The name itself "vigla" means "viewpoint". To see how romantic the whole place could be, visit the sites like Al –Straits, Monastery of St. Nicholas and Skaros rock formations. You will find out why Cyclades islands don't belong to this world in terms of sheer, pure prettiness.
Perissa
While enjoying the hospitality of the island, don't forget to have a bath. Beaches can be sublime and one particular place is simply outstanding. Perissa is a black sand beach where you can relax your legs on the soft ground and feel refreshing, salty waves on your skin when you enter the water. You will surely love it and if you wish to stay longer on this site, there are boutique hotels and taverns near the beach which will complete your staying and make your lovely vacation longer.
Pyrgos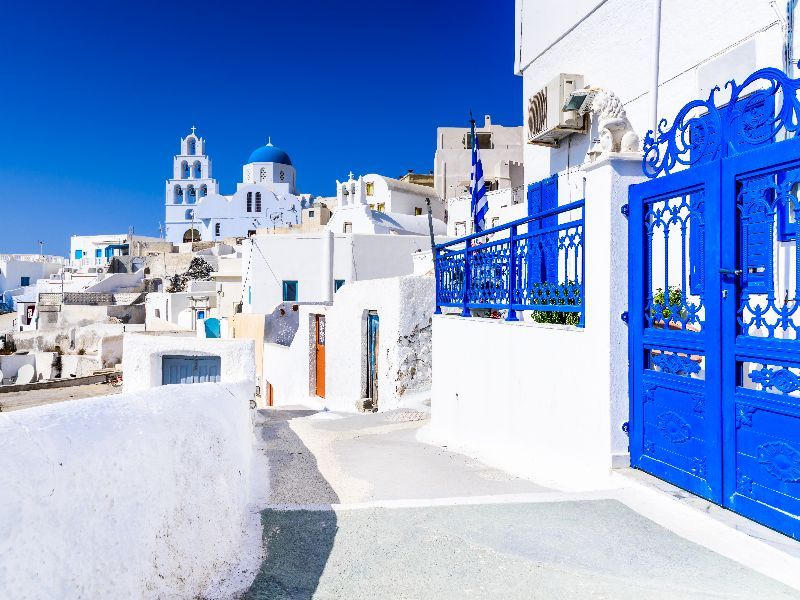 The vacation journeys are all about discoveries. With that being said, Prygos labyrinth streets will give you a challenge of finding your way to the desired destination. But, you will never be bored. Because, when you see all the whitewashed structures, you will remember that you are walking through the streets of earth heaven. It is another place which is fairly quieter in comparison to other Santorini places. So, you can work on your relationship goals while you are solving the maze of endless Pyrgos streets. Among things that cannot be missed, visit the 13th century Venetian castle and churches like Agia Theodosia and Archangel Michael.